Treasure Tombs: Ra Deal (iOS) Dishes Out Egyptian Themed Fun
It's quite interesting to note that every time I visit a casino (and that's like twice a year, most of the time at the behest of my in-laws), games featuring an Egyptian theme feature prominently. I guess it's the whole idea of adventure, discovery and unpredictability whereby you don't know what you'll get with each bet placed. I'm pretty sure that the folks over at Majestic Slots would agree that Egyptian themed (or anything to do with antiquity) are popular with punters out there.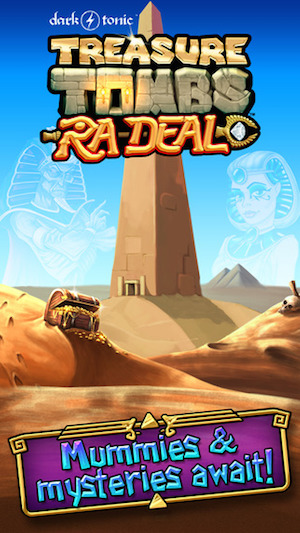 Speaking of Egyptian themes, Dark Tonic's latest iOS game, Treasure Tombs: Ra Deal is out now on the iTunes App Store. Unlike slot games, this is a rogue-like puzzle game, but the theme lends the same aspects of adventure and discovery to the game. Players take on the role of low-budget adventurer Colorado Cajones as he finds himself stuck within a cursed Egyptian tomb with a grumpy undead pharaoh in a not-so-fortunate misadventure in Egypt.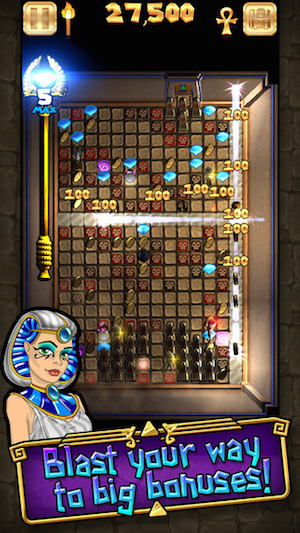 Colorado will have to be cleverly guided by players out of grid-based levels filled with treacherous traps and mummified foes, all the while equipped with his trusty torchlight and collecting loot along the way. With each level, the loot gets lesser and lesser, and the tombs get even more dangerous, and players must use their wits to dodge booby traps and conquer tricky puzzles.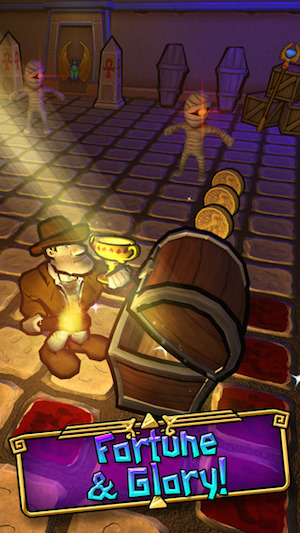 Treasure Tombs is available for FREE on the iTunes App Store for the iPhone and iPad, and it's worth checking out: https://itunes.apple.com/app/treasure-tombs-ra-deal/id908626154?l=fr&ls=1&mt=8.
Powered by

Sidelines
Previous Post Alpacalypse (iOS) Game Review: Make Like An Alpaca, Get That High Score!
Next Post Happy New Year and Look What Games Got Carried Forward Into 2016!