Cool iOS Games To Check Out This Weekend: Astro Mined & Orbs of Eternity
Want some FREE iOS games to check out this weekend? We at Nineoverten.com have a couple of really cool ones for you. First up is the MakesGamesWithUs-publised indie title Astro Mined: Galactic Bombsquad. A 2D puzzle game created by ex-Googler and programmer extraordinaire Aleksander Fedorynski, Astro Mined delivers a healthy mix of Minesweeper and Sokoban-style gameplay to unsuspecting mobile gamers. The game's cartoony art style and puzzle-fueled planetary exploration will charm players into submission only a few levels in.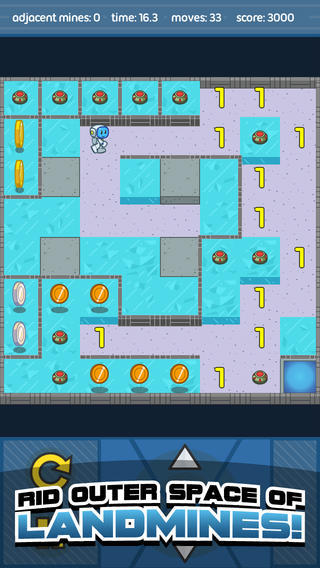 In Astro Mined, players are responsible for the safety of Wally—an astronaut miner (or "astrominer," if you prefer). Each step toward the exit is fraught with peril; all it takes is one exploding mine to send him back to the starting point. To avoid turning Wally into cosmic dust, players can either avoid mines by navigating around them or make use of boulders that destroy mines—allowing the astronaut to advance. Boulders are not indestructible, however: After a few hits, they will break into tiny little pieces. Managing the use of boulders and carefully planning each step are essential to survival.
Check out Astro Mined, over here: https://itunes.apple.com/us/app/id819946731
Next up we have Orbs of Eternity by indie developers Breathing Bytes. The game features 43-levels and in each of them, players control magic orbs, which store and generate energy. You can transfer energy between orbs by connecting them with beams. Transferring energy can be used to protect your own orbs, attack the opponent's or occupy inactive ones for extra energy. Your goal is to occupy all of your opponents' orbs using precise timing and smart tactics.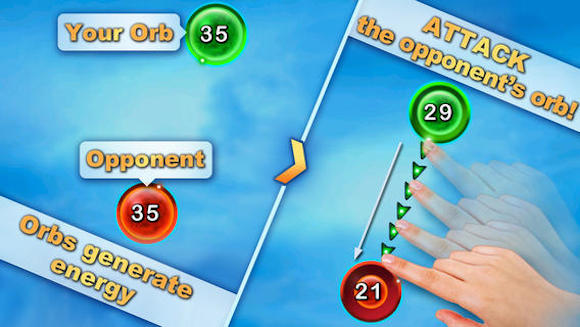 Intelligent opponents adapt to your tactics, ensuring immersive gameplay on every map. Moreover the game remains exciting for several replays as your opponents use different tactics on all the 5 difficulty levels.Controlling Orbs of Eternity is intuitive and a joy in itself thanks to careful design and extensive testing. Check out the game right over here: https://itunes.apple.com/us/app/orbs-of-eternity/id794672565
Powered by

Sidelines
Previous Post Indie Studio Mediocre's Smash Hit IS A Smash Hit on the iOS & Google App Store
Next Post Kickstarter Project Spotlight – 1952-2012: STORIES OF MODERN MANGA