GeoDrop HD (iOS) Features Retro Graphics and Soundtrack By Chris Huelsbeck
There's a new match-3 game in town, and it's beautiful. Chronocore Apps' GeoDrop HD features retro graphics of the shiny kind that would remind anyone familiar with iOS titles of Geometry Wars and GeoDefense. According to the developers, GeoDrop offers a challenge beyond the usual match-3 gameplay mechanics. This is done by challenging the player to build up clusters of blocks of the same colour, with 2 stars within the cluster removing the entire chunk.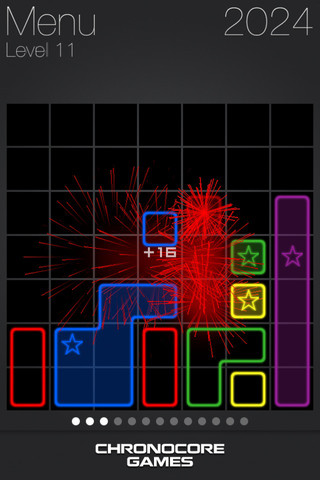 The full game comes with 3 game modes, namely Classic, Hardcore and Action and features 3 exclusive music tracks produced by Chris Huelsbeck, the very same guy that brought us the intro music for R-Type and the soundtrack for Turrican 1-3!! That's a super retro throwback and an awesome coup by Chronocore. The game is also a universal app for the iPhone, iPod touch and iPad and having said that, it comes with Full HD/Retina graphics support.
The Lite version of the game on the other hand offers up one game mode and one Chris Huelsbeck track. You can grab the Full version of the game right over here: https://itunes.apple.com/us/app/geodrop-hd/id478344246?mt=8 or the Lite version right over here: https://itunes.apple.com/us/app/geodrop-lite/id528118356?mt=8
Powered by

Sidelines
Previous Post App of the Week: Make Troll Faces Out Of Your Pictures with Rage Booth (iOS)
Next Post TEETHING (iOS) – An Adorable Game About Looking After Your Teeth