App of the Week: Make Troll Faces Out Of Your Pictures with Rage Booth (iOS)
Have you always wanted to add a rage face or two to a picture you just snapped on the iPhone? Cat Head Studios' latest app, Rage Booth, scratches that itch by allowing you to not only add rage faces to your pictures, but also smear/smoosh your picture so you'll resemble your favourite Internet meme rage face. Once you are done with your masterpiece you can then proceed to add some choice phrases and post up the resulting image to Facebook, Twitter or even e-mail it out.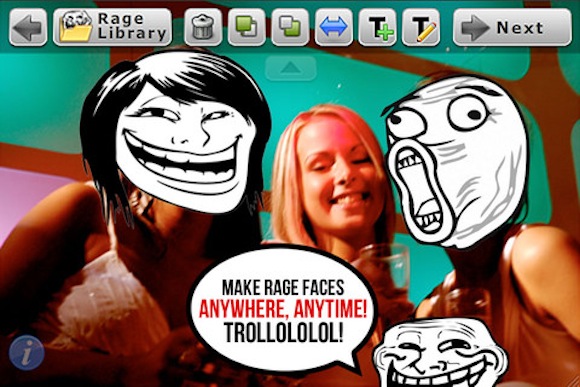 The app comes with the ability to purchase additional rage faces in the form of rage face packs. Purchasing the Background Pack has the added benefit of making the app into a Rage Comic Creator. Some folks actually said my expression during the previous marathon resembled one of them troll faces, having this app would have made it easier for them to add the troll face next to mine. LOL. Note, you can literally go crazy with this app as there are 130+ rage faces available!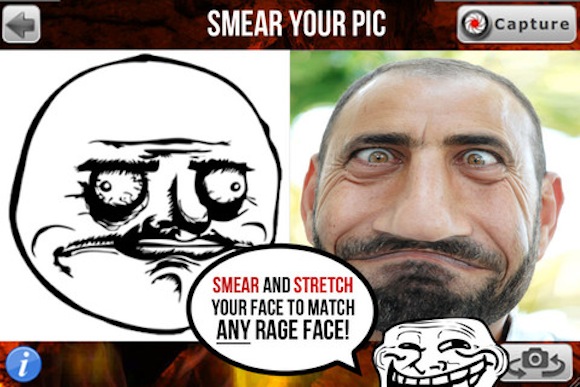 Rage Booth is available for FREE on the iTunes App Store, so check it out over here: https://itunes.apple.com/us/app/rage-booth/id528327005?mt=8. For those of you on Android, the app is also available on Google Play as well.
Powered by

Sidelines
Previous Post Make Multiplication A Game in Multipliers – A Game of Numbers (iOS)
Next Post GeoDrop HD (iOS) Features Retro Graphics and Soundtrack By Chris Huelsbeck