Find a Way Jose! Finds Its Way to the iTunes App Store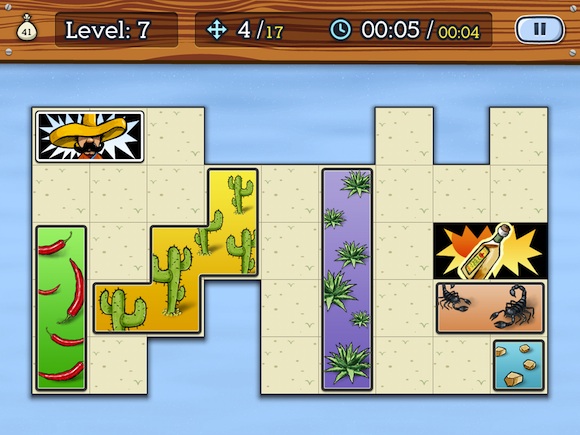 I didn't know they give out awards for games on the Samsung Bada platform (Bada is an operating system created by Samsung for several of its smartphones). Anyways, the game that received the "Game of the Year 2011" award on the Bada app store, Find a Way Jose! has found his way (pun totally intended) to the iOS App Store.
The game by Artlab Interactive tells the story of José, an adorable Latin-American antihero who finds himself trapped in a peculiar puzzle game, while going against all odds to find his bottle of tequila.
Find a Way José adds a sophisticated twist by allowing irregular Tetris-like blocks to be manipulated in all 4 directions, resulting in a much more rewarding gameplay – compared to traditional sliding-block puzzles (Unblock-Me or Rush Hour) where you can move each block in only 2 directions.
The protagonist José comes to life and adds a fair amount of chilli and salsa with his cheering, singing and sometimes even crying – all depends on how well you are doing throughout each puzzle. A slick interface and rich graphics were masterfully designed for iPhone Retina and iPad displays, and a cheerful music will accompany you while you try to outwit this puzzler.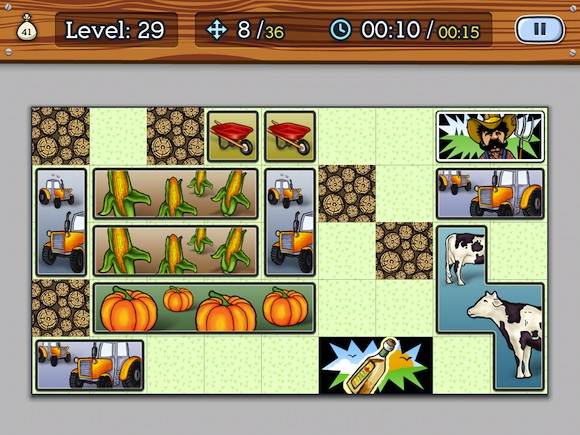 The game includes a built-in Level Builder that lets gamers take the roll of puzzle-makers, supports GameCenter leaderboards, Facebook and Twitter progress sharing, and is translated into 7 languages. The free version offers 15 puzzles and 2 worlds to try, while pro offers 80 puzzles, 6 worlds, constant updates and costs $0.99 for iPhones and $1.99 for iPads.
Check out the game over here: https://itunes.apple.com/app/find-a-way-jose!-p/id504125305?mt=8
Powered by

Sidelines
Previous Post BAFTA Award Winning Mush Is A Windows Phone Exclusive, Available July 4th!
Next Post Dead Trigger (iOS) Game Review – Excellent Zombie Killing FPS