Dead Trigger (iOS) Game Review – Excellent Zombie Killing FPS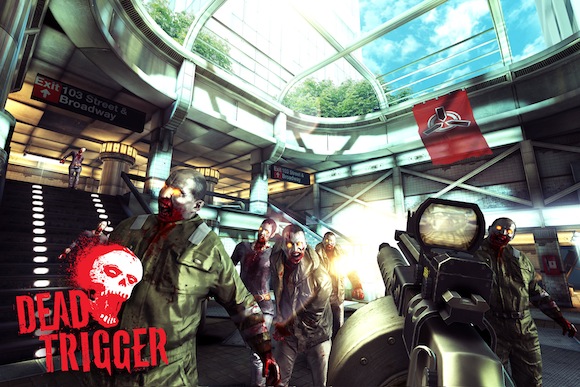 I just had one crazy zombie-filled firefight in Madfinger's latest title Dead Trigger. The game is a quite a different beast from its megahit predecessor Shadowgun, with the latter being a Quake + cover-based shooter hybrid. Dead Trigger eschews the cover based gameplay and replaces it with short bursts of first person zombie killing action, perfect for some lunch time shenanigans.
The game features a city map, providing some meta game elements and a place for players to choose which missions to undertake. There are main quest missions as well as side quests, both of which earn players cash. Cash can be used to purchase equipment; there's another in-game currency though, which allows for purchase of stat boosters and even cooler equipment among other things. Both of these currencies can be had with in-app purchases.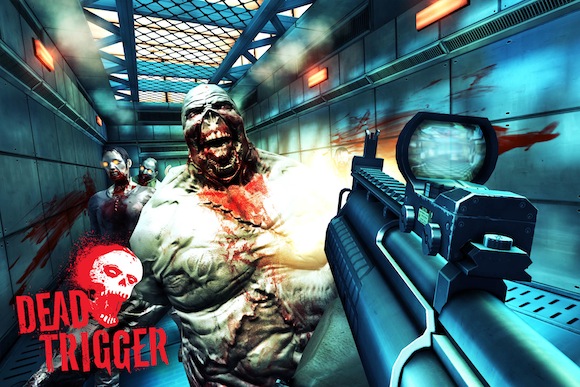 The gameplay itself is really intense. The zombies are relentless buggers and the controls allow players to use two fingers in what would have taken a keyboard and mouse on the PC. The graphics on the game bear all the hallmarks of a Madfinger game. In other words, the game looks awesomely beautiful.
The combination of intense gameplay and beautiful graphics gives Dead Trigger a well deserved 4.5 out of 5. HIGHLY RECOMMENDED. The game is available on the iTunes App Store for 99 cents and its a universal binary that runs on the iPhone 3GS  (or better) and iPad (or better): https://itunes.apple.com/us/app/dead-trigger/id533079551?mt=8
Powered by

Sidelines
Previous Post Find a Way Jose! Finds Its Way to the iTunes App Store
Next Post ACW and UNHCR Brings Eye Opening Experience In New Game My Life as a Refugee (iOS/Android)