Indie Game Developer Interview: Sunny Tam (Danmaku Unlimited)
If you have not checked out Nine Over Ten 9/10's review of the awesome iPhone bullet-hell shmup, Danmaku Unlimited, you ought to do so (click here to read all about it). What we have here today is an interview with Sunny Tam, the indie developer behind Danmaku Unlimited, and I trust it'll be an interesting one especially for those who aspire to be one as well: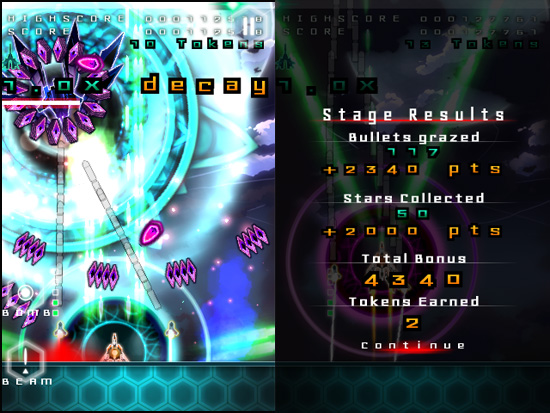 Tell us more about yourself and how you started developing games:
I am a Simon Fraser University alumni with a Bachelors in Bio-informatics. I always have had an interest in videos games and had some experience with making flash games, but it wasn't until my co-op placement in a video game company that I was exposed to the industry, eventually working there as a full-time programmer.
Working there convinced me that game development is what I want to do, yet at the same time I wanted to be in an environment that gave me creative control in shaping a game. That is when I took a risk and went into full time indie-game development.
What are your inspirations behind coming up with Danmaku Unlimited?
Danmaku:U started life in last summer more akin to games like Raiden/Striker 1945, with a more realistic art style and a lower level of bullet density. Then I was exposed to the world of Japanese doujin shmup. Titles like Hellsinker and Diadra Empty blew my mind as they were completely over the top and gave off that "Whoa, that's epic!" vibe. They inspired me to try to create something on the same level of intensity in terms of game play and artistic direction.
What are the challenges you faced coming up with such a game, and how you have overcome them?
One of the biggest challenge developing Danmaku:U was making the game look like how I envisioned it while operating within hardware/engine limitations. The game runs on a homemade engine and a lot of optimization work had to be done to maximize the number of bullets and particle effects on screen. The particle effects were critical as it allowed for more procedurally generated graphics and effects, which it turn cut down on the amount of artwork that needed to be done.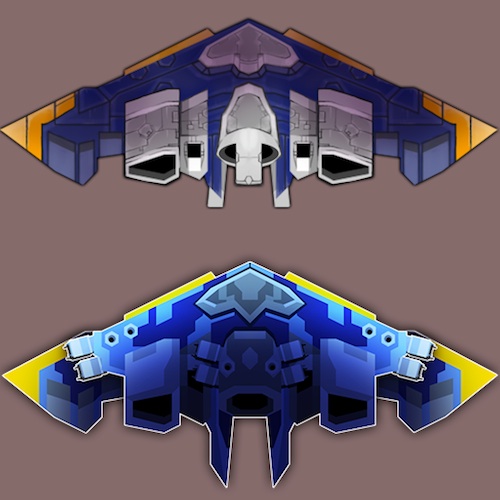 Editor's note #1: Check out the screenshot above, it's a before and after shot of one of the mini bosses, depicting the change in art style during the development of Danmaku:U.
How has the response been to Danmaku Unlimited been on the App Store?
The game has performing reasonable well on the App Store and the response I've been getting has been overwhelmingly positive, it has been however difficult to get more exposure for the game via reviews and blog coverage.
What are your plans next?
I'm currently starting a couple small mobile game projects with several other indie developers. A  hidden true boss for Danmaku:U is also in the works. (Editor's note #2: Check out the screenshot below for a preview of the true boss, by the game's standard, this guy is HUGE):

Beyond that the success of Danmaku:U and the upcoming projects will decide whether if I can continue doing full-time indie game development.
—-
Danmaku Unlimited is now available on the iTunes App Store for a promotional price of just USD 0.99. Check it out over here: https://itunes.apple.com/us/app/danmaku-unlimited/id433288121?mt=8
Powered by

Sidelines
Previous Post Retro Arcade-Inspired BloomDots 1.1.1 Released For iOS Devices
Next Post X-Men: First Class Movie Review