99-Cent Plastic Slingshot Fun
For 99 cents, you can take someone's eye off with the Gomu Gomu Hyper Launcher Gashapon, a modern day variation of the slingshot by famed gashapon makers Yujin. Measuring 4 centimeters when assembled, and while I'm just kidding about taking someone's eye off with this, it shouldn't be too difficult to increase the projectile launching power of these small toys (just replace the rubberband).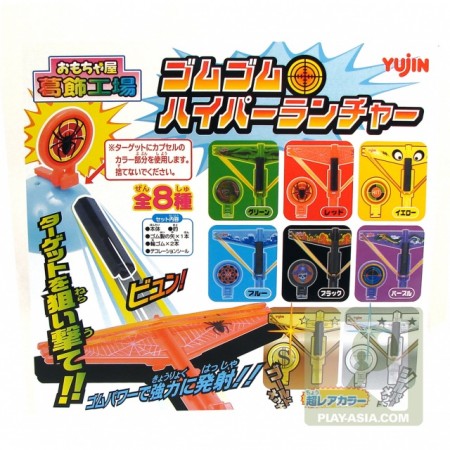 The name sounds like something taken off the One Piece manga but I don't see any marketing tie-in between the manga and this gashapon. In any case, 99 cents to make your cat target practice (again..just kidding…each of them come with their own targets), sounds like a value proposition to me. Click here for details!
Powered by

Sidelines
Previous Post Box Art Comparison: Dark Spire (Nintendo DS)
Next Post Macross Frontier – Live in Concert!