Sword of Xolan (iOS/Android) Game Review: One of the Best Retro Style Platformers for 2015
I've been playing a brand new game from indie developer Alper Sarikaya, titled Sword of Xolan and I must say, it has been very difficult to put down the phone and this is despite the fact that I've a short attention span with mobile games. Made in the vein of classic 2D platformers like Castlevania, Sword of Xolan features pixel art, and what a visual treat it is. From playing the game one can tell that the Istanbul-based developer has put in a lot of effort to create a colourful, well-animated experience.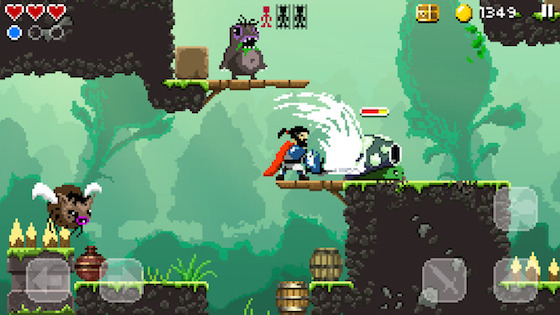 The gameplay mechanics are simple enough, featuring a virtual gamepad that gets the job done, and it worked brilliantly on the iPhone 6 Plus that I was using. Aside from the normal sword attack, there's also a button to trigger the fireball attack (which needs to be replenished). The levels come with a number of hidden areas which make good use of the double-jump as these harbour treasures and imprisoned villagers waiting to be saved.
Going the extra mile nets players with additional in-game credits that can be used to purchase game cards which will increase the skills of the titular hero, Xolan. Judging by the level of difficulty in each of the 30 levels, you'll need all the help you can get. Despite having a life bar of sorts, players will need to be careful when engaging with enemies and be mindful to exploit their weaknesses as health replenishments can be hard to come by.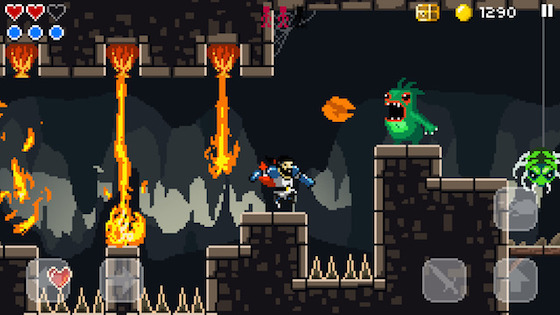 The game's Adventure Mode spreads the 30 levels across 3 acts, each with its own end-of-act Boss levels. To add to the replay value, Sword of Xolan features a Challenge Mode featuring 9 time-based levels which will have players doing stuff like destroying x number of items as fast as they can. The game comes with Game Center integration with a total of 19 achievements!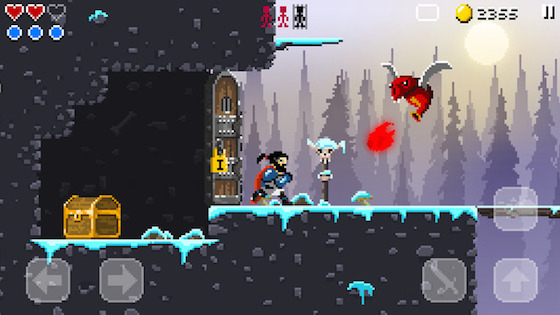 Sword of Xolan is probably the best 2D platformer I've played all year round. With cool, homage-driven, retro-graphics and gameplay, along with challenging levels, we rate Sword of Xolan at a 5 out of 5. The game is priced at USD 0.99 on the App Store (click here) and get this, there are no in-app-purchases, and that's totally awesome.
A review code was provided to Nineoverten.com for the purpose of this review.
Powered by

Sidelines
Previous Post Agent Awesome (iOS) Game Review: Great in Many Ways But Paying To Win Just Sucks
Next Post New Mad Max (Xbox One, PS4, PC) Stronghold Trailer Released