Final Fantasy Legends Yoshitaka Amano and Nubou Uematsu Team Up For Indie Game Super Senso
Does the name Nubuo Uematsu ring a bell? That's because he has been composing video game music for over 30 years, including the soundtracks for most major Final Fantasy titles and the main theme for Super Smash Bros. Brawl. Uematsu is back with designer Yoshitaka Amano (best known for his work on the 1960s anime adaptation of Speed Racer, as well as a character and graphic designer for the Final Fantasy series) in a collaboration with NYC-based indie studio TURBO.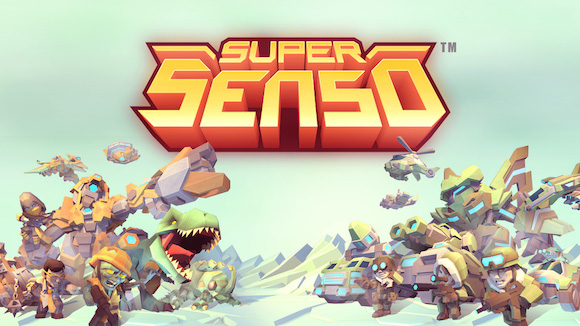 The two luminaries' upcoming title with TURBO is Super Senso, an e-sports driven mobile title (iOS and Android) inspired by the classic Advance Wars. The game delivers a competitive, strategic experience with customizable armies of massive, upgradable mechs, zombie soldiers, tanks, ninjas, weaponized dinosaurs, UFOs and more. Players will have the opportunity to outwit and outlast opponents in fast-paced, synchronous, turn-based battles across lively, 3D arenas for rare rewards, exclusive content and globally ranked dominance.
"Super Senso's graphic style and visuals had a big impact on me," said Uematsu. "I felt that synthesizer sounds were appropriate for a game like this, rather than orchestral instruments. If I were to describe the feeling I wanted to evoke based on a movie, I'd liken it to something like Terminator."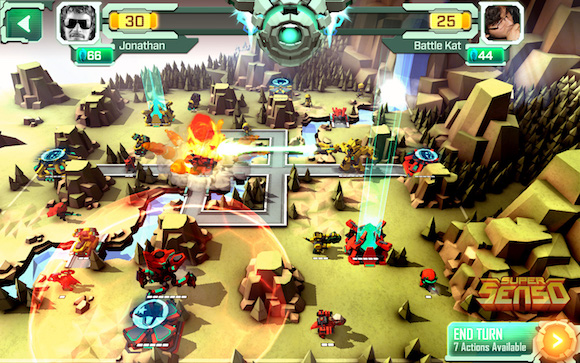 Super Senso targets mobile's rapidly evolving, hardcore gaming scene, and TURBO is working with prominent esports players to grow its post-launch tournament plans.
"Both as a developer and fan, it's been a true honor working with Amano-san and Uematsu-san on Super Senso," said Yohei Ishii, CEO of TURBO. "Everyone here owes so much inspiration to the monumental influence these two visionaries have had on games, and we all collectively geeked out a little watching their creations come to life."
Public beta sign-ups for Super Senso are currently open at https://www.supersenso.com
Powered by

Sidelines
Previous Post Mobile Suit Gundam Thunderbolt Anime Episode 1 – A Review
Next Post Batman is Back! Again!