We Love Cube Worm (iOS): Game Review
I'm not sure whether any of you can recall a classic PS2 title, Katamari Damacy, whereby players took control of a magical ball, rolling it around the game world swallowing stuff (e.g. cars, people, houses, whole towns, etc) up. It was odd to be thinking about that game when I was playing Cube Worm, a brand new multi-platform mobile game (iOS/Android) from our friends at Craneballs (the guys that brought us the Overkill series of games).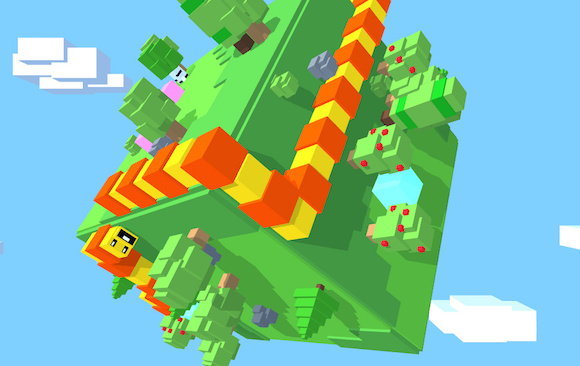 The reminiscence was probably due to the fact that Cube Worm takes place on  a planet-type kind of level, although unlike Katamari, it's a cube, not a sphere. Totally inspired by the old Snake games of yore (this is another throwback, I can't believe I referencing not one but two classic games in a single article), Cube Worm attempts to take that gameplay (eat stuff, grow longer, avoid bumping into obstacles and your own body) into the 3D realm, and on a spinning cube planet…and it largely works.
Yup, you read that right, there are many things going for Cube Worm, but at the same time there are some flaws that somehow are not easy to go unmentioned. Anyways, the good stuff. Cube Worm looks totally great, very cute and colourful. I must say the colour scheme must have some influence in jogging my memory on Katamari as well. The game play is very simple, tap on either side of the screen to make the worm move in that particular direction and you get points as long as you are alive and moving, and when you are eating stuff.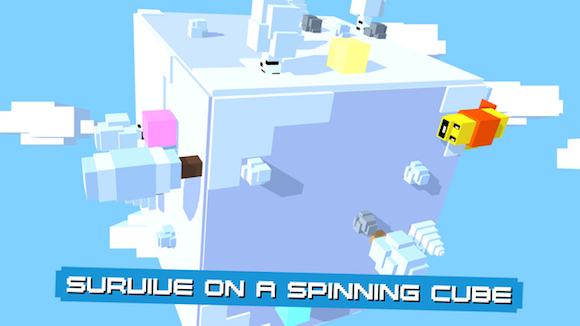 Here's the problem, there seems to be a way to infinitely get points and that boils down the amount of patience you have. You can have the worm perpetually chasing it's own tail (just tap in the same direction over and over again), and the points rack up! And since Cube Worm comes with Game Centre, this is one loop-hole (I stop short at calling it a flaw), that is ripe for exploitation. My other gripe with the game is that the cube spins a little too slowly for my tastes, and the worm spends quite a fair bit of time on the dark side of the cube where you can't see where it's going.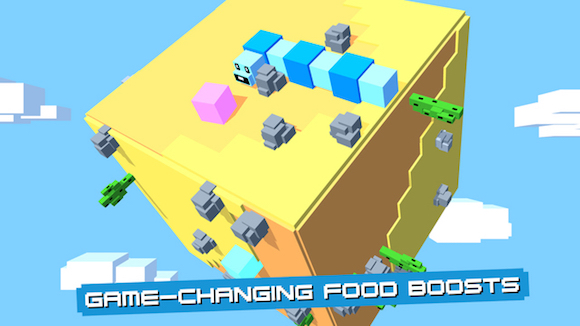 The two flaws do not detract from the fun experience that Cube Worm has to offer; we certainly love Cube Worm. It's a pretty brave call going from insane-shooters like Overkill to cutesy, colourful Cube Worm, but we are hoping for more of this from Craneballs.  Nineoverten.com rates Cube Worm a 4 out of 5! Check it out on the iTunes App Store where it is available for FREE: https://itunes.apple.com/us/app/cube-worm/id1017253924?mt=8.
Powered by

Sidelines
Previous Post Dodge Hero (iOS) Game Review: Practice Makes Perfect With This Addictive Game
Next Post Everest (2015): Movie Review – You Really Oughta Read Into Thin Air