Dodge Hero (iOS) Game Review: Practice Makes Perfect With This Addictive Game
"Oh boy, so many ads". That's the first thing that I thought when I fired up Dodge Hero, a brand new iOS title from indie games developer Swinapps Games LLC. This is a real shame as the game looks really polished. Swinapps should have just skipped the USD 1.99 ad-removal in-app purchase and put a 99 cent price tag on the game and people would still buy the title. The ads in my opinion are just in the way of people trying to get their brief fix of fun which Dodge Hero, with it's seemingly-surmountable (truth to be told, it isn't) difficulty levels, is geared at providing.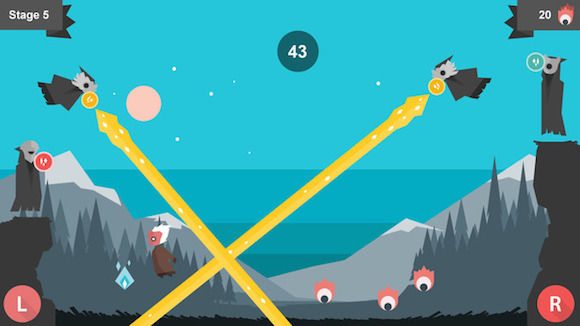 The premise of the title is pretty simple, the titular dodge hero is stuck in a 2D pit-arena of sorts (with nowhere else to go except back-and-forth)  and has to dodge all sorts of attacks from the antagonists standing at the sides of the arena. Players can collect the red flames that appear in each level in order to purchase different masks and characters. Different masks will allow the player-character varying degrees of jump height while changing characters will alter the player-character's horizontal movement speed.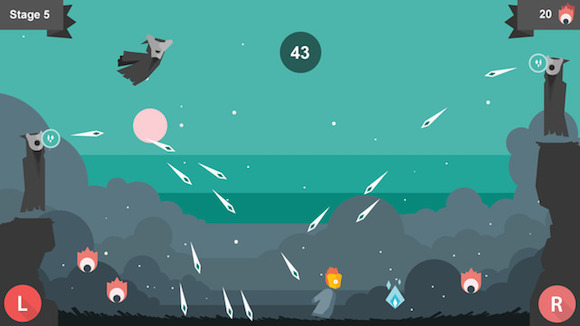 Difficulty levels get harder as the player progresses, and this is one game that rewards constant practice. Things can get pretty hairy fast, you can think of the game as cross between a Japanese shmup (like Ikagura) and Mario Bros (with all that jumping around). I really love the way the game looks, with the sharp 2D lines and the smooth animation. The controls were a bit iffy though, for the life of me I couldn't perform a run-and-jump, which was quite annoying.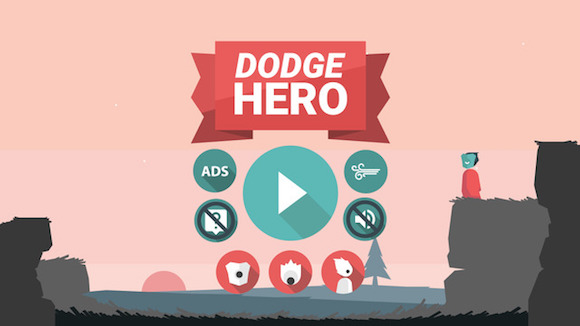 Dodge Hero is one game that I would recommend to anyone (even with the nuisance ads), and despite being having a small crew consisting of 1 developer and 1 designer, I think Swinapps is on to something here. Nine Over Ten 9/10 rates Dodge Hero for iOS at a 4.0 out of 5. Most impressive.
The game is available for free on the iTunes App Store, check it out over here.
Powered by

Sidelines
Previous Post Getting Back At It
Next Post We Love Cube Worm (iOS): Game Review