Agent Awesome (iOS) Game Review: Great in Many Ways But Paying To Win Just Sucks
So, I was playing this new iOS game called Agent Awesome from Mexican indie video game developers Chaos Industries, and it was pretty interesting, until it got on my bad side. The tutorial level was straightforward; Agent Awesome is a bit like that old PC title, Incubation: Time is Running Out, borrowing elements of turn-based tactics while everything plays out in I must say pretty cool looking 3D levels.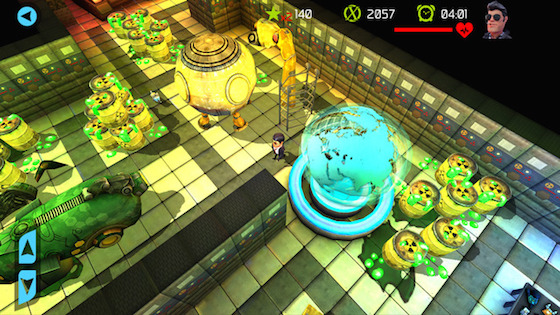 In each level, players get to set the path in which Agent A is to take, choosing whether to avoid or going into direct confrontation with the AI-controlled enemy units before hitting a specific goal. My advice for newbies would be to avoid confrontation as you are packing only a limited amount of ammo. Some of the levels are literally puzzles and the fun is actually in solving them by any means other than shooting everything up.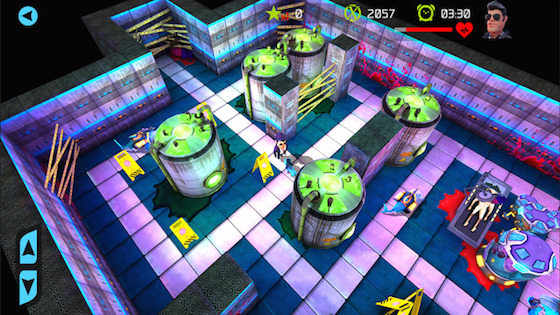 Like Incubation, players get to choose Agent A's weapon loadout before the start of each level. Certain weapons like the pistol carry a limited amount of ammo, while gruesome stuff like the garrote will require enemies to have their backs facing you, and within melee distance in order to be effective. As I mentioned earlier, please don't let Agent A run out of ammo, because despite his wise-cracks (the game delivers a large dose of humour), he's effectively a sitting duck when paired with an empty gun.
There are plenty of stuff to be unlocked in Agent Awesome, but if you are the type to try and hoard in-game credits to do your purchasing (without spending a single cent), you may do so, but the prices are high. The same goes for the upgrades for your existing weaponry. I really wanted to extend the amount of ammo I can pack on my pistol, but like buying new guns, it was cost-prohibitive.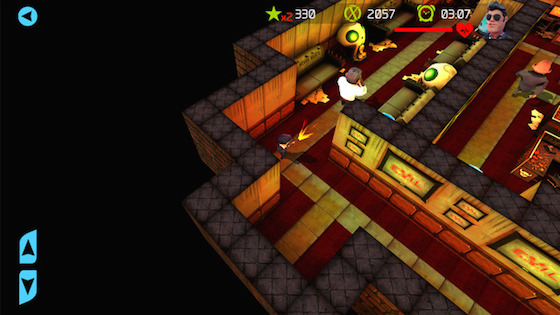 There lies my beef with games that require upfront payment while still needing IAP…the game is priced at USD 1.99 and why do I still need to pay to get a leg-up? This smacks of pay-to-win, and as a gamer, I don't really like that.
The nice looking levels, turn-based elements coupled with puzzle-like difficulty could have given Agent Awesome a perfect score in my books, kinda like an X-COM that doesn't take itself seriously (at all), but with paying-to-win added into the mix, that's too bad. Agent Awesome still gets a respectable 4 out of 5 (it could have been a 5 out of 5) .
Check it out over here on the iTunes App Store for iOS devices: https://itunes.apple.com/app/agent-awesome/id1001995073
Powered by

Sidelines
Previous Post Butterscotch Shenanigans Set to Launch Highly Anticipated RPG Crashlands (iOS/Android/Steam)
Next Post Sword of Xolan (iOS/Android) Game Review: One of the Best Retro Style Platformers for 2015