Hardcore Medieval Sandbox Game Life is Feudal Amasses 200,000 Downloads in Early Access
Bitbox Ltd's cheekily titled Life is Feudal: Your Own, a medieval survival crafting game where players can create their own realms thanks to unlimited terraforming options, has surpassed 200,000 downloads while in Early Access on Steam. The team has released an infographic highlighting top stats to date and is hosting a Developers' AMA on Reddit Thursday, May 14 at 12:00pm EST to answer questions from curious newcomers and seasoned players.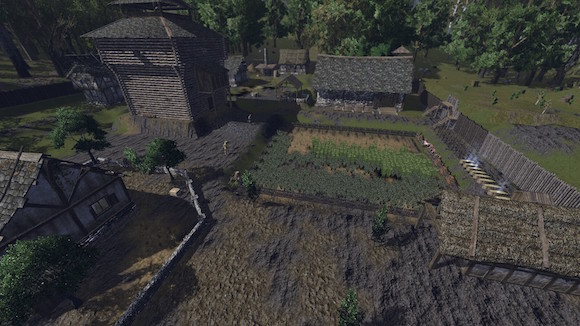 "It's amazing to see how engaged our players have been from the very start of Early Access," said Vladimir Piskunov, Project Leader and Lead Game Designer of Bitbox Ltd. "Life is Feudal is all about building your own medieval world and being as creative as you want to be, and our players have really risen to the challenge. This has made development incredibly rewarding and constantly drives us forward." Check out the infographic below for more fun-facts about the game: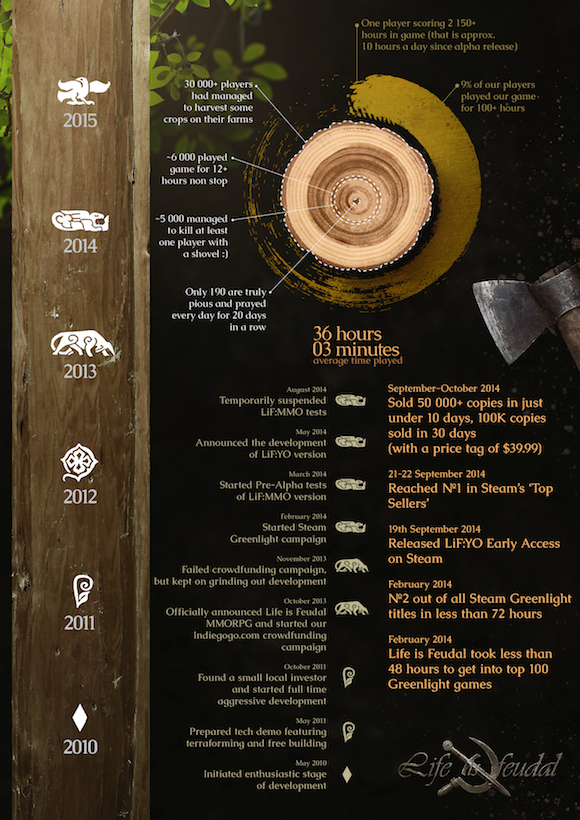 Set in a realistic medieval world, Life is Feudal features limitless terraforming possibilities and rich crafting options that let players create their own realm alone or with a team. Construct towns and cities for shelter, plant crops and breed livestock for food and clothing materials, explore the intricacies of alchemy, and much, much more as you navigate your own uniquely created realm. But beware: deep survival mechanics, no-target combat and the option to be raided by other players will keep you alert of possible threats. With hundreds of personal choices and customizations that offer endless combinations, players can craft a world limited solely by their imaginations.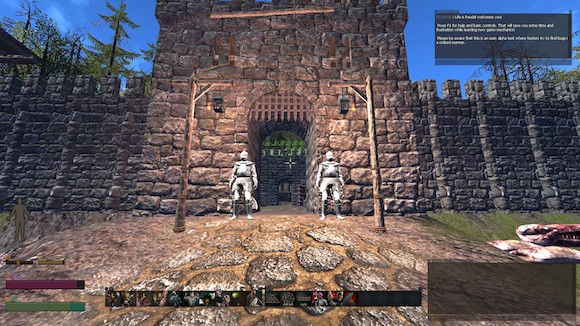 Life is Feudal: Your Own is currently available on Steam in Early Access for $39.99 and is slated to release this fall. For more information, please visit Life is Feudal's official website, YouTube channel or Steam page.
Powered by

Sidelines
Previous Post Hi-Rez Studios Announces The Nepal Earthquake Relief Chest in SMITE MOBA
Next Post Running in Seoul in Spring Time: The Cheonggyecheon Stream