Tiny Diver (iOS): Amazing Underwater Platformer Available For FREE On App Store
Remember those underwater levels in the Super Mario Bros games? Those were some pretty tough but fun challenges. If you are out looking for a similar experience, you are in luck as UK-based indie developers App Wave Studios has just recently released Tiny Diver on the App Store several weeks ago. The game is a beautiful and action-packed 2D platformer set underwater and it is already averaging 4 1/2 stars in terms of ratings.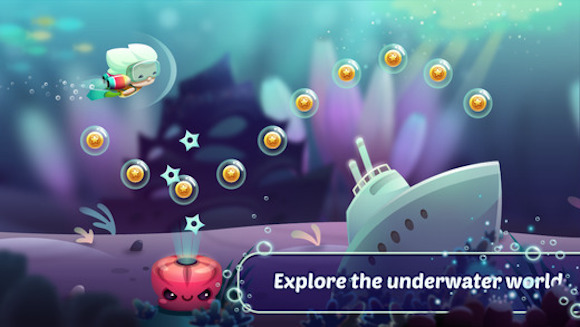 Like the Super Mario Bros games, players go about collecting coins and you get to bump into all kinds of sea creatures and obstacles including jelly fish, grampus (orca, a.k.a killer whales), sharks, octopus and even torpedoes! The game provides quests which bestow even more coins and bonuses to buy new upgrades and underwater vehicles.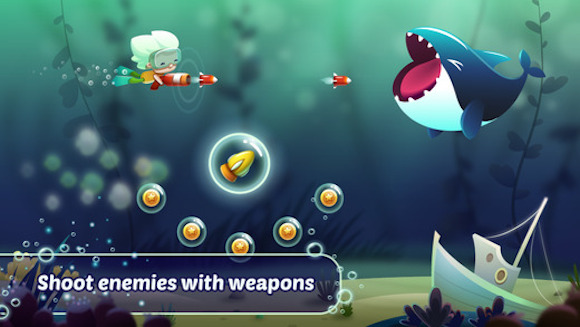 Complementing the gameplay mechanics are the simple one-touch controls reminiscent of the game that we just reviewed this week, Epic Eric (click here to read about it). Simply touch the screen to ascend, and release to descend. Tiny Diver has also Achievements for players to unlock and a Facebook-based leaderboard.
Tiny Diver is available for FREE on the App Store, so there's really nothing to lose in checking out this really cool title: https://itunes.apple.com/us/app/tiny-diver/id897541855?l=ru&ls=1&mt=8
Powered by

Sidelines
Previous Post Epic Eric (iOS) Game Review: Truly Epic Melding of Gameplay and Graphics
Next Post Imagine Cup Games Competition Winner Schein Set For Steam Release in October 2014