Fitbit (iOS) App Review: Fitness Tracking on the iPhone 5S
When Apple announced the M7 processor on the iPhone 5S, I thought it to be a masterstroke in terms of leveraging on sensor data while lowering power requirements doing so at the same time. Not only can apps utilise data garnered from the M7 processor to come up track stuff (such as number of footsteps, whether a user is driving, running or sleeping) that is usually the domain of personal fitness tracking devices, but also with the advent of iOS 8, provide even more accurate in-door positioning where there are no GPS signals.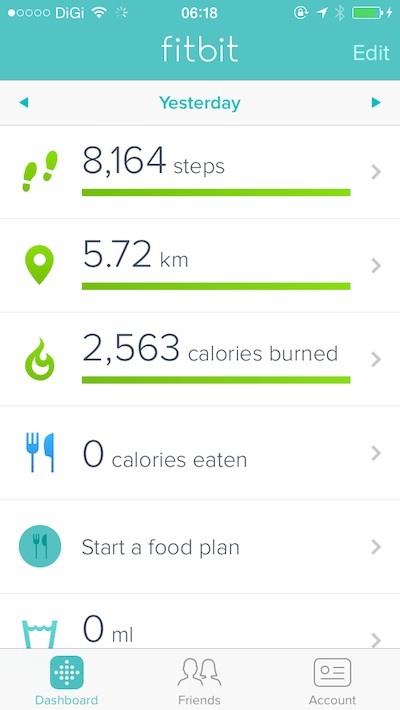 I like the whole concept so much that among the top 3 non-Apple produced apps on my iPhone, is Fitbit. Yup, it's a fitness app by the company of the same name that produces the Flex, One and Zip wireless activity and sleep trackers. It may seem a little bit counter intuitive for them, but it gives folks like me who do not wish to wear a band on my wrist (there's already a G-Shock Gulfman or a Garmin occupying the spot on my left hand, and I tend not to wear anything on my primary hand, which is the right) a pretty useful glimpse into the FitBit ecosystem.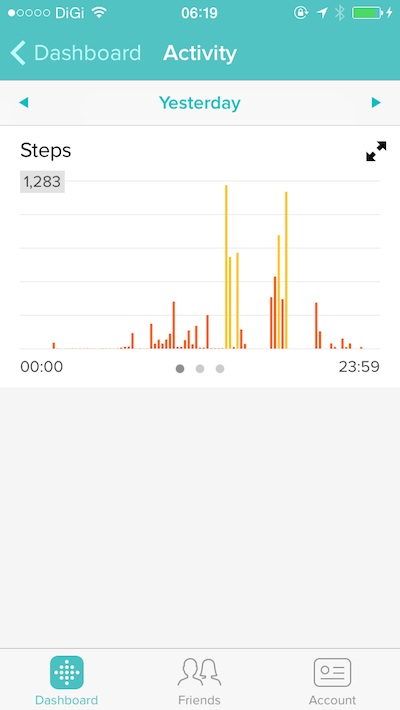 The app tracks my daily steps and distance, leveraging on the M7 processor in my iPhone 5S for accurate information. While I don't log my food intake (maybe I should) or the amount of water I drink (maybe I should track that too), the daily steps and distance track is enough to actually make me compete with myself. Going into each day's information and you'll see very detailed data being tracked, for example, number of steps over time. The app  also shows me periods throughout the day whereby I'm active and so on.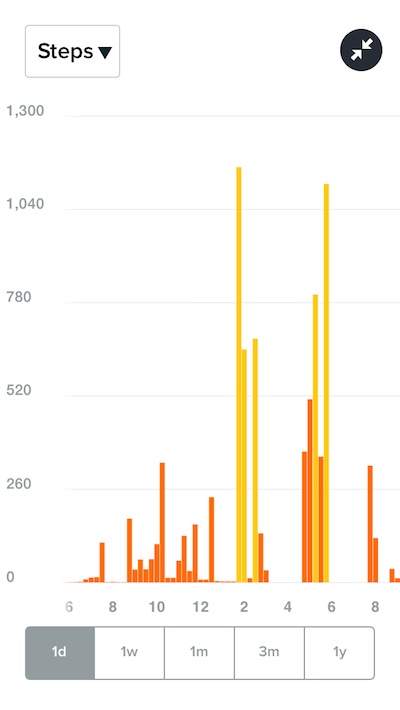 If you have an actual Fitbit device, you can pair it with the app to track stats such as the amount of sleep your are getting. In my case, I integrated my Fitbit account with my MapMyRun profile, enabling to see all my daily walking effort side-by-side with my weekly runs (which are tracked by my Garmin). The latest update to the Fitbit app introduces the ability to track exercise sessions (runs, hikes, walks) but I don't think I'll be carrying my phone when I'm doing that and this particular feature utilises GPS.
In any case, if you have an iPhone 5S, and you want some personal fitness tracking and don't want an extra item dangling on your wrist, do check out the Fitbit app. We rate it at a 4.5 out of 5. The app is available on the iTunes App Store for FREE, check it out over here: https://itunes.apple.com/us/app/fitbit/id462638897?mt=8
Powered by

Sidelines
Previous Post Check Out The Top 5 Games at GamesFreak
Next Post Space Tactical Strategy Game Panthera Frontier Now Out Exclusively For Windows Phone 8