Godfire: Rise of Prometheus Aims to Bring Epic Greek Mythology Action to iOS/Android Devices in 2014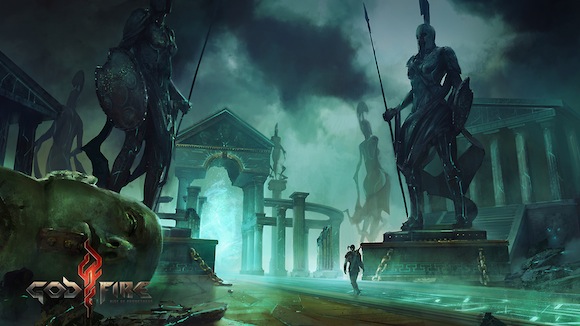 There's a new pretty looking game in town, and it is brought to you by the folks who are no strangers in making pretty-looking iOS/Android games. With the likes of Real Boxing and Ski Jumping Pro in their stable, it's no surprise that Vivid Games' next offering aims to push the graphics envelope on mobile platforms. Titled Godfire: Rise of Prometheus, the game is slated for a 2014 release. The game looks pretty epic. kinda like God of War for the iPad.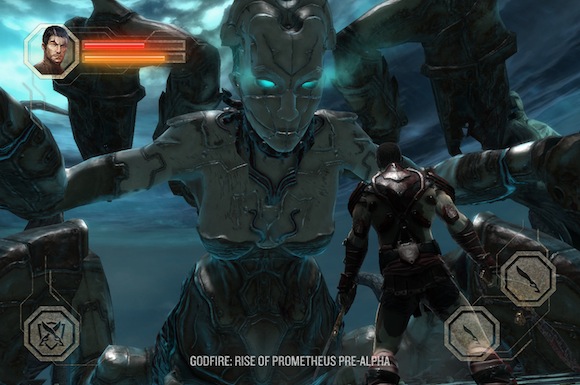 Inspired by Greek mythology, Godfire: Rise of Prometheus is a third person action adventure game packed with fearsome beasts, giant titans and intense weapon-based combat. In the game, players assume the role of the hero Prometheus as he embarks upon an epic quest to recover the powerful Godfire Spark and return it to the mortal world. Godfire: Rise of Prometheus will feature an elaborate roster of dangerous foes and malevolent Titan bosses that Prometheus must overcome, many of which will already be familiar to fans of Greek mythology. Players will have full control of Prometheus and his actions as he explores his strange and perilous surroundings, defeating enemies and solving puzzles to achieve his goal.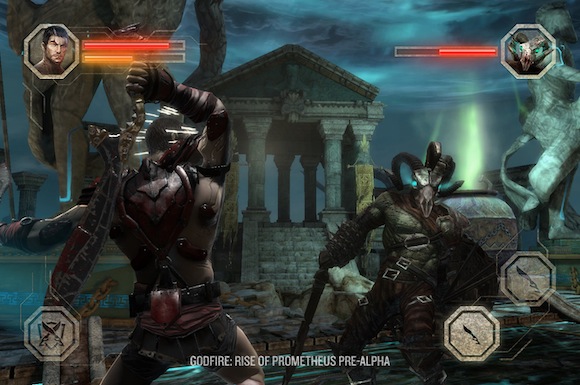 "With Godfire: Rise of Prometheus, we're building upon the high standards in graphics and gameplay that we achieved in Real Boxing and taking the Unreal 3 engine to fantastic new heights" said Remi Koscielny, CEO Vivid Games. "To help with this process, we've partnered with Oscar-nominated animation studio Platige Image, to work with us on the design, animation and other graphical elements of the game. We're also giving the game its own distinct visual style by blending the familiar classical Greek aesthetic with new and exciting futuristic elements." added Koscielny.
Stay tuned to Nineoverten.com for more news about the game.
Powered by

Sidelines
Previous Post Nun Attack: Run & Gun (iOS) Game Review: Back in the Habit and Killing It!
Next Post Three Brand New & FREE iOS Games That You Should Check Out