It Just Falls Short: Ski Jumping Pro (iOS) Game Review
Vivid Games' Ski Jumping Pro had plenty going for it. Like its Real Boxing stablemate, the game boast really awesome graphics and attention to detail, right down to the Telemark landing style that the player's skiing avatar employs. However, thanks to a news item on an aerial freestyle skiing event that I was watching the other day, I came to realise that the game is essentially a one tricky pony.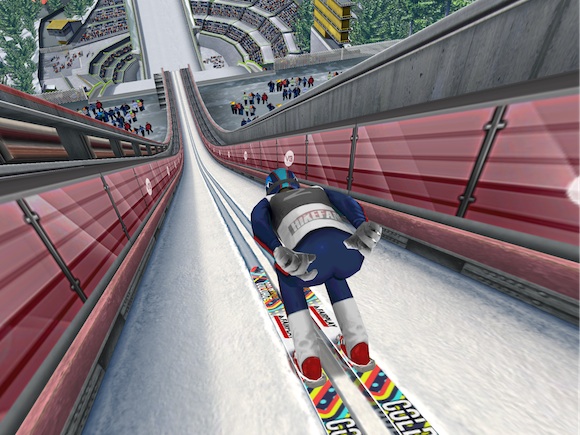 For starters, the gameplay experience consists of jumping off the ski-ramp and try and nail a huge distance. Unlike real-life where skiers can end up doing cartwheels in the snow, wiping out is incredibly difficult to do in Ski Jumping Pro. The most frequent mistake that you can make is to come up short of the distance marker, which can be due to just two factors: poor timing in tapping the screen or the inability to adjust to wind direction. Both of these are actually really easy to overcome even in Pro gameplay mode.
As such, it gets pretty boring real fast. The ability to customise your skier, in terms of abilities, outfits and equipment are superfluous once you realise what the game can and cannot do. The environments are modelled after real-life locations but most players would agree with me that one has no time to look around while jumping off a ramp. Ski Jumping Pro comes with two game modes, a Quick Jump mode and a Career mode and these just highlight the dearth of ideas in this game.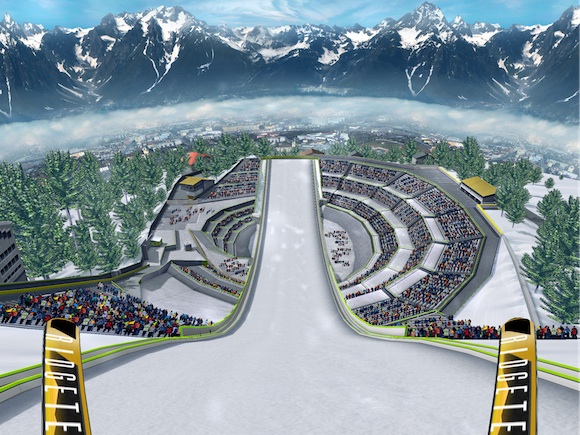 After the really exciting stuff dished out by Real Boxing, Ski Jumping Pro had plenty to live up to but falls short of expectations. Nineoverten.com rates Ski Jumping Pro at a 3 out of 5. Ski Jumping Pro is available on the iTunes App Store at a price of USD 0.99, you might want to check it out over here: https://itunes.apple.com/us/app/ski-jumping-pro/id585599497?mt=8
A review code was provided to Nineoverten.com for the purpose of this review.
Powered by

Sidelines
Previous Post Gaming on Android Tablets
Next Post Tony Jaa Returns In All New Multi-Platform Action Game Ong Bak Tri