WGE: MAG Issue 2 Released, Free Download!
If you want a video gaming magazine that isn't really about the usual previews and reviews routine, but instead goes in depth with the people behind the scenes and of course the gamers themselves, you've got to check out WGE:MAG, which is produced by Moshen Limited on behalf of the World Gaming Executives (https://www.worldgamingexecutives.com/).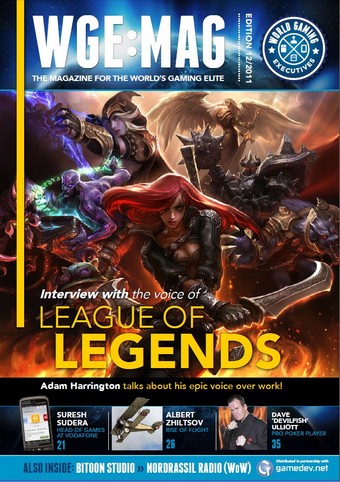 Here you have an e-mag that not only rivals print media in terms of content, it is also available free of charge! Issue 2 explores the female gaming community in Russia, interviews with Charles Martinet (a.k.a the "Voice of Mario"), League of Legends (LOL) voiceover artist, Adam Harrington among other things.
The magazine is available as a free download at https://www.worldgamingexecutives.com/
Powered by

Sidelines
Previous Post Call of Cthulhu: The Wasted Land Release Date Set For 30th January, New Screenshots