Create Your Own Comix With Art From Big Nate (iOS)
One of the more enjoyable comic strips that I enjoy reading with the morning paper happens to be Lincoln Peirce's Big Nate. For those who are not familiar with this popular strip, it's about a sixth-grader, with a somewhat smart mouth. LOL. Night & Day Studios has come up with an app befitting of the comics strip, in the form of Big Nate: Comix By U!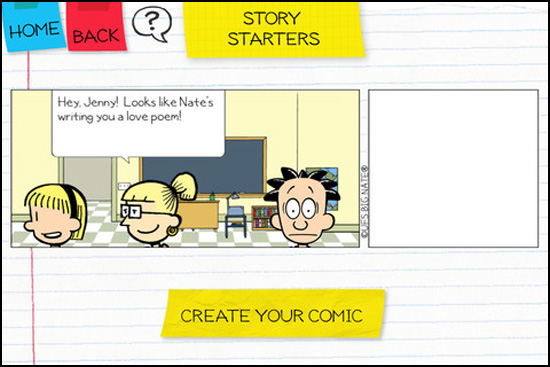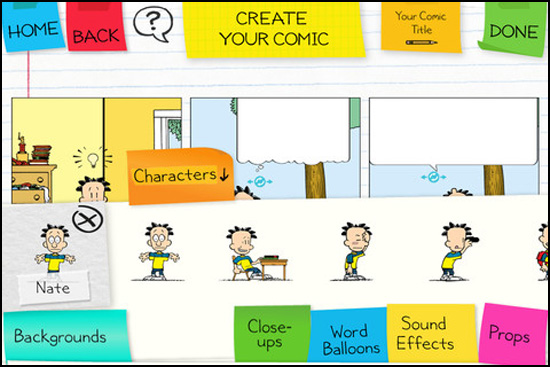 Users can now create their own comix, using Lincoln Peirce's art from the bestselling Big Nate book series. All of Nate's best friends and rivals are included in the app, his buddies Francis and Teddy, rival Gina, crush Jenny, his neighbour's Spitsy, and even his Social Studies teacher, Mrs. Godfrey, a.k.a Godzilla!
The backgrounds include the P.S. 38 school gym, lockers, library, Nate's bedroom, the neighborhood, and even Mrs. Godfrey's classroom—everywhere that Nate goes. Users have three ways to create their comix, including Story Starter, Fill in the Blanks and Start from Scratch. Once done, the comix can be shared to a friend or put up on a gallery.
As an added bonus, Big Nate: Comix By U! comes with five original app comix created by Lincoln Peirce himself. The app is available on the iTunes App Store for USD 3.99. Check it out over here: https://itunes.apple.com/us/app/big-nate-comix-by-u!/id483622389?mt=8.
Powered by

Sidelines
Previous Post SRRN's RPG Ash Gets Graphics Overhaul, New Tower Defense Title Announced
Next Post Call of Cthulhu: The Wasted Land Release Date Set For 30th January, New Screenshots