Robot Entertainment Set To Debut iOS Title: Hero Academy
Here's something to look forward to from the developers that brought us Orcs Must Die! on the Xbox 360 and PC. Robot Entertainment is coming up with a new iOS game that makes use of asynchronous multiplayer much like Words with Friends, but with robots and in a tactical context instead. Yup, there are nothing cooler than robots and tactics. Check out the press release below for more details on the game, titled "Hero Academy":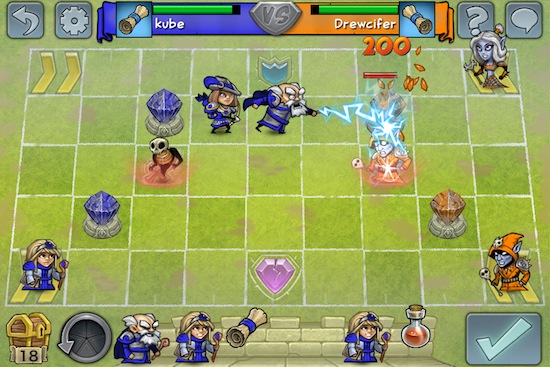 Robot Entertainment today announced their upcoming mobile game Hero Academy, a head-to-head tactics game for iOS devices. Blending classic tactics gaming with the quick action of modern casual titles, Hero Academy delivers tense one-on-one battles with quick bursts of gameplay. The balance of power can shift quickly.
Deploy different character classes, cast spells, defend your turf with countermeasures, and with the draw of a few lucky items, you'll conquer your opponent. Their first foray into mobile game development, Robot is best known for Orcs Must Die! and Age of Empires Online. With loads of competitive one-upsmanship, gamers should add Hero Academy to their iOS spellbook this winter.
Hero Academy is asynchronous, so a player may battle friends across multiple simultaneous games, whenever they have a few moments of free time. Push notifications alert you to your turn – select your moves from a range of options, like advancing across the playing field, attacking, defending, or adding powerful items to the fray. Once you're satisfied with your five moves, submit your turn or add a silly animated taunt.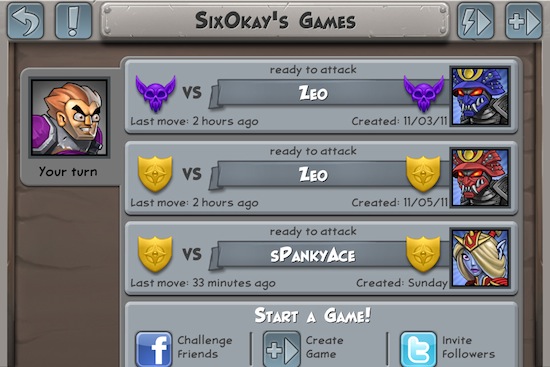 The game's built-in chat system lets you talk smack or simply stay in touch with friends. The first player to destroy their opponent's crystals is declared the winner, but a range of strategies ensure that no two games are alike. The game launches with two unique teams, each with a variety of playable units. More heroic teams, avatars and add-ons will be available via in-app purchase.
Hero Academy features:
Multiplayer Tactics Gaming on the Go – challenge friends to one-on-one battles via online multiplayer
Asynchronous Strategy – play a heated bout in twenty minutes or across a full day, whenever you have a few moments
Quick to Learn – Casual players can attack without mercy, while tactics game buffs will love the strategic cat-and-mouse gameplay 
Heroic Visuals – Colorful fantasy graphics highlight each character and the playing field's boost tiles 
Vicious Variety – each team has five unique units with different strengths and magical abilities
Hero Academy has something for every player – whether you're looking for a quick bout of fun or have been a tactics game geek for years, you'll be drawn in by the game's blend of sneaky strategy and fantasy action. The game arrives on the iOS app store this winter
Powered by

Sidelines
Previous Post Crazy Addictive – Go Up! (iPhone) Game Review
Next Post iOS Titles Jetpack Joyride and Infinity Blade Get Into Spike Video Game Awards