Trade Swords for Track Shoes and Javelins with Spartan Athletics for iOS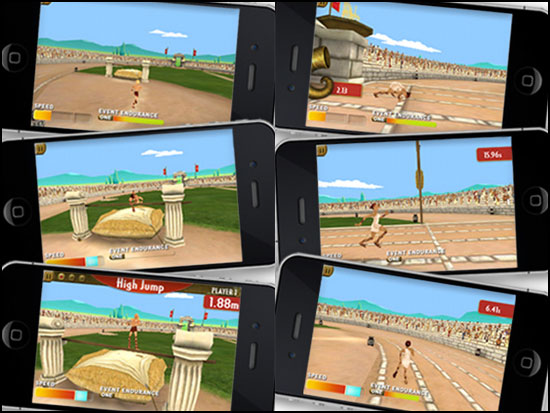 Normally when it comes to Spartans, you would associate them with combat and violence. Take a look at the graphic novel 300, or Kratos from God of War, both have Spartans in them, and both are over-the-stop gore fest. Having said that, it's pretty interesting to see an iPhone game trying to show these warrior-bar-none in a better light, in the field of athletics.
That's right, Spartan Athletics will see these ancient bad-asses compete in the entire gamut of the modern-age Olympic Decathlon, which is pretty weird after having typed that out. But in anycase, check out the press release below for more details, and do note that this game is now on sale at a discounted price of USD 0.99.
Sydney, Australia – SpartanApps, an innovative new mobile game developer, has today announced the successful launch a new update for Spartan Athletics. Suitable for play on the iPhone and iPod touch, this game lets players step into the shoes of an ancient Spartan athlete and compete in various track-and-field events for ultimate glory!
Among the improvements in Spartan Athletics 1.1 is WiFi multiplayer capabilities, the addition of 4 new playable events, as well as major technical revisions to fully optimize the user's gameplay experience. As an added bonus to iOS customers, Spartan Athletics version 1.1 will be available at the discounted price of only $0.99 for a limited time only to celebrate the launch of this update. The game is currently available for download on the Apple App Store.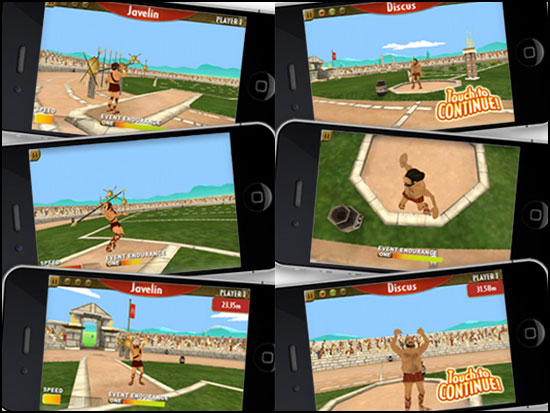 Spartan Athletics is a 3D sports game whose cleverly wacky premise has bored peace-time Spartan Warriors resorting to battling it out at various track-and-field events to prove their mettle. The newly updated game now offers players the chance to compete in all ten original Olympic Decathlon events, adding the previously absent 400 Meter Sprint, 110 Meter Hurdles Race, Shot Put, and Pole Vault to its repertoire of playable mini-games.
If that doesn't get user's blood pumping. They can always jump online via Spartan Athletics' newly acquired WiFi integration and race, throw, jump, or hurdle against their friends whenever they want. The app's developers have also taken full advantage of its touch screen medium, meticulously updating and revising the game's intuitive gesture-based swipe controls to ensure playability and ease of use.
Spartan Athletics also benefits from stunningly rendered 3D graphics as well as an authentic physics action, factors that help give the app's ten mini games that a sophisticated if not excitingly over-the-top feel. All taken together, the result is a refreshingly simple and responsive gaming experience that can still offer superbly kinetic and in-depth gameplay rife with Spartan attitude and humor.
See how the Spartans did things when they walked out onto the track, and you might just discover that track-and-field can be as fun on your iPhone as it is in the real world. The game is available over here: https://itunes.apple.com/us/app/spartan-athletics/id360074313?mt=8
Powered by

Sidelines
Previous Post Tapulous Launches ClubWorld (iPhone) Feat. David Guetta and Tiesto
Next Post GAMEVIL Launches Its First Social Mobile Game, Chalk n' Talk