Asia's Top iPhone MMORPG Arrives on North American App Store
Last year was the year for Pocket Legends, a 3D MMORPG that took the American iOS gaming community by storm. This year, I guess we'll be seeing even more MMORPGs, and kicking off 2011 would be Lakoo's 2D MMORPG, Empire Online. Previously available in Asia, Empire Online is now available on the North American iTunes App Store. Check out the press release below for more details, the trailer and pics.
Asia's Top iPhone MMORPG, Empire Online Now Available on North American App Store: Lakoo brings popular free-to-play game westward with English-language release
Hong Kong—January 17, 2011—Lakoo, leading developer of iPhone and Android games, announced today that Empire Online, Asia's largest mobile MMORPG is now available for free on the U.S. iTunes App Store. The hit touch-screen adventure, already been downloaded by over 5 million players in Asia and Australia, is now open for invasion by kung-fu fighters, wizards, hunters and shamans from the fabled continent of North America.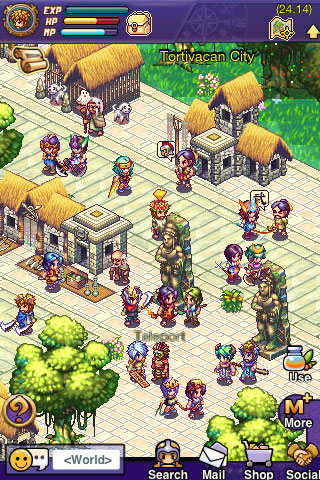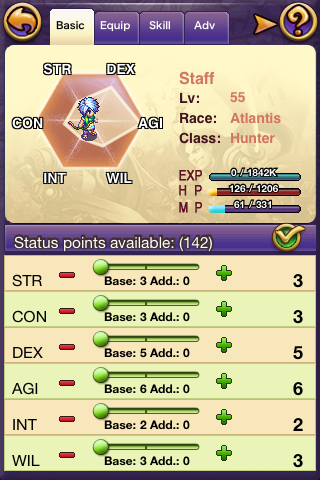 In Empire Online, you'll join forces with friends to adventure, battle and build your own handheld kingdom—conquering territories across numerous world maps along the way. Fight in teams of five for traditional turn-based combat, or face off one-on-one in PvP (player-versus-player) battles. Empire Online offers extensive character customization within its RPG race system, but you can learn skills and collect power-up gear from any class, putting all avatars on an even playing field for one of the most epic iPhone adventures you've encountered to date.
"The Lakoo team has been anxiously awaiting Empire Online's expansion into the North American market," said Kin Ko, CEO of Lakoo. "Now English-language players have the keys to the kingdom, and you won't believe how many MMO elements we can fit on a smartphone."
For more information on Empire Online, please visit https://lakoo.com/en/empire.
About Lakoo
Founded in 1999, Lakoo is dedicated to developing iPhone and Android mobile games with a team of over 150 members in Hong Kong, Guangzhou, and other cities in China. Lakoo's flagship product, Empire Online is one of the most popular mobile MMORPGs in the world with over 5 million registered users. Lakoo is funded by Sequoia Capital.
Powered by

Sidelines
Previous Post Toy Balls! (iPhone) Lite-ens Up – Release Free Version to the App Store
Next Post What A Bargain: Fallout New Vegas (PS3) For Just USD 19.90!