Oceanhouse Media Releases Two New e-Book Apps for the iPhone/iPad
Hit iPhone e-book publisher Oceanhouse Media has just release two more new e-book apps,  now dubbed as omBooks, on the App Store: The Berenstain Bears Do Their Best for $2.99 and Little Critter's The New Baby for $1.99.
The Berenstain Bears Do Their Best is a fun, rhyming tale that tells the story of Papa Bear helping Brother and Sister Bear make their very own kite. They work hard and do their best, but with all the negative comments they hear from others, will their kite actually fly – let alone win the contest?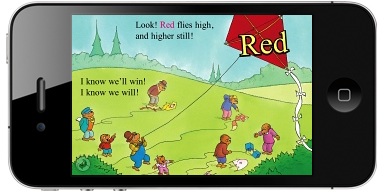 Mercer Mayer's adorable Little Critter stories, which address all the major issues of growing up, are perennial favorites of parents and children. As The New Baby unfolds our funny young hero, Little Critter, has to get used to a new baby sister. This is a problem as the baby doesn't pay attention, she always cries and she can't understand the jokes he tells. It seems like an impossible task, but Little Critter finally figures out what you CAN do with a new baby, and in the process becomes a very good brother!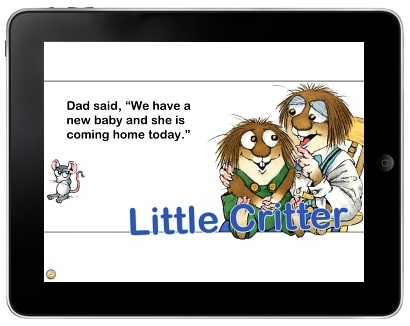 As with all Oceanhouse Media omBooks, these interactive apps are engaging and educational. To promote reading in young children, individual words are highlighted as the story is read and words zoom up when pictures are touched. By combining the original text and artwork with professional narration, background music and audio, and features that entertain and promote reading, these digital books appeal to all children.
Powered by

Sidelines
Previous Post Isoball (iPhone) Game Review: Thinking Outside The Box
Next Post Assemblage (iPhone/iPod touch) Gets A Massive Upgrade, And It's Still Free!