Pro Zombie Soccer (iPhone) Review
Pride and Prejudice and Zombies, Zombieland, The Zombie Survival Guide…whatever the genre, everyone's (well almost) favourite horror creature has cast it's brain-eating aura and with Pro Zombie Soccer for the iPhone, zombies lumber their way into the beautiful game otherwise known as football to the rest of the world (except for America). At first glance the title might lead you to think that well, the game is about taking charge of a group of zombies playing soccer.
While that idea sounds cool (and gross…imagine the flying limbs during tackles, or getting hit in the head), the game instead puts you in the role of Jax, a football (let's stick with this, I hate calling it soccer) player who gets bitten by a zombie. And like Spiderman and other Ordinary Joes who gained superpowers after being bitten by something, Jax finds out that he now can annihilate zombies by kicking a ball at them.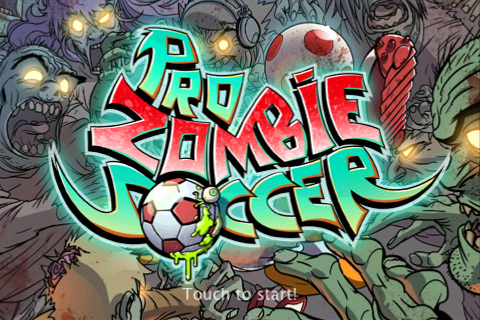 In essence, Pro Zombie Soccer is a shmup. You have Jax standing on one end of the screen and moving a button up and down the left side of the screen basically allows him to aim the ball at zombies coming from the right hand side of the screen. Shooting is just the matter of releasing the button while holding down on the button before releasing it builds up a charge for more destructive power.
The mechanics sound pretty simple but what defines the game is the sheer variety of zombies to destroy. Some of these zombies come with extra armour and need pretty precision aiming to be dealt with; some shots need to be deflected from the sides of the screen in order to hit weak spots. There are occasions when you are about to get swarmed by zombies but this is when power-ups come in handy. Only available for use sparingly, these power-ups can grant you the ability to either slow time (ala Max Payne), hit multiple enemies with a single shot, or even drop some death rays from space.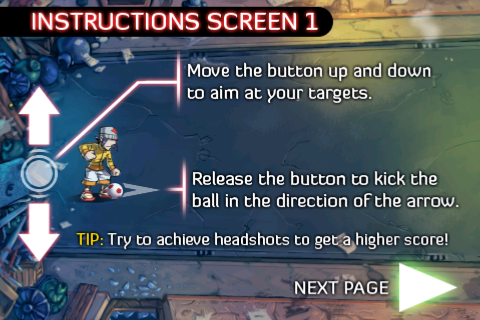 Given their scarcity, you need to pick the right power-up to activate at the right time, and this pretty much determines whether you can survive to the next level. The difficulty level might require gamers attempt certain levels several times but instead of being a nuisance, this presents a level of challenge that is missing in many other iPhone games. One thing to note for parents, Pro Zombie Soccer is pretty violent in it's depiction of zombie mayhem, so you might give the kids a rest from this. For the rest of you out there, this is one heck of a game.
Click here to download Pro Zombie Soccer (App Store link).
Powered by

Sidelines
Previous Post Standard Chartered KL Marathon 2010 21KM Race Report
Next Post What I Like About iPhone iOS4