iOS 8 Time Lapse Video Recording With Transformers Age of Extinction's Grimlock Construct-Bot
Did you know that the upcoming iOS 8 has a whole slew of camera and photo enhancements? There are the new smart composition tools along with photo filters and editing tools, along with the ability to capture time-lapse video. Wanting to test out the latter, I decided to film my attempt in transforming the latest in Hasbro's Construct-Bot line, the Transformers Age of Extinction Grimlock, the leader of the Dinobots who transforms into a menacing T-Rex.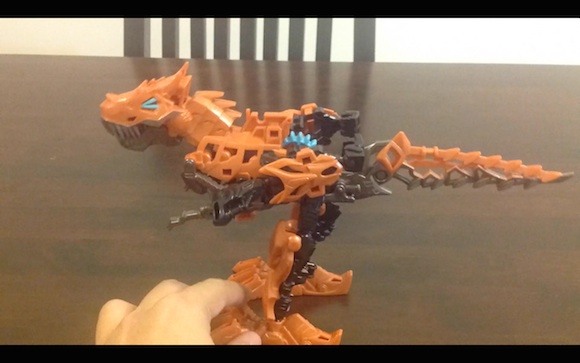 It took me quite some time to assemble the chap and while there was the need to assemble him as a robot, there was very little need to disassemble any of his parts to make the transition from robot to dinosaur. In any case, the time-lapse video ended up at only 12 seconds, which kinda masked the long pauses where I had to take the figurine off camera in order to check with the manual to see whether I'm doing things right.
I captured the video using a 4th-Generation iPad, which would explain the slight graininess on the video, installed with the Beta 2 release of iOS 8 by virtue of having a developer license.. The Beta 2 version is way more stable than the Beta 1 version although I did experience some random app crashes. Otherwise the prerequisite stuff such as Skype, Dropbox and other apps important for my work seem to operate just fine.
Aside from the nifty slide left to do stuff to individual e-mails, the Mail app has this nifty upgrade that detects new contacts from an e-mail and attempts to tie the contact to contact details (e.g. phone numbers) found in the e-mail. It's a bit of a mixed bag at the moment (wrong contact, wrong number), but it shouldn't take much for Apple to rectify it.
Powered by

Sidelines
Previous Post Guard Your e-Wallets, The Steam Summer Sale 2014 Is Not Taking Prisoners
Next Post We are the Dwarves (PC/Mac) Now on Kickstarter, Take A Look At Awesome Concept Art