Give Aliens a Slam Dunk on the Head: Here Comes NBA Rush (iOS)
Back in the day, Midway's NBA Jam featured 2-on-2 basketball action on consoles and arcades, and it was very well received (a mega-hit in fact, netting more than USD 1 billion in quarters at the arcades). Now, Renren Games has unveiled a brand new arcade-style NBA game that pitches NBA players against…. get this….. ALIENS. NBA Rush is the first NBA endless runner mobile game and is now available free to download on iOS.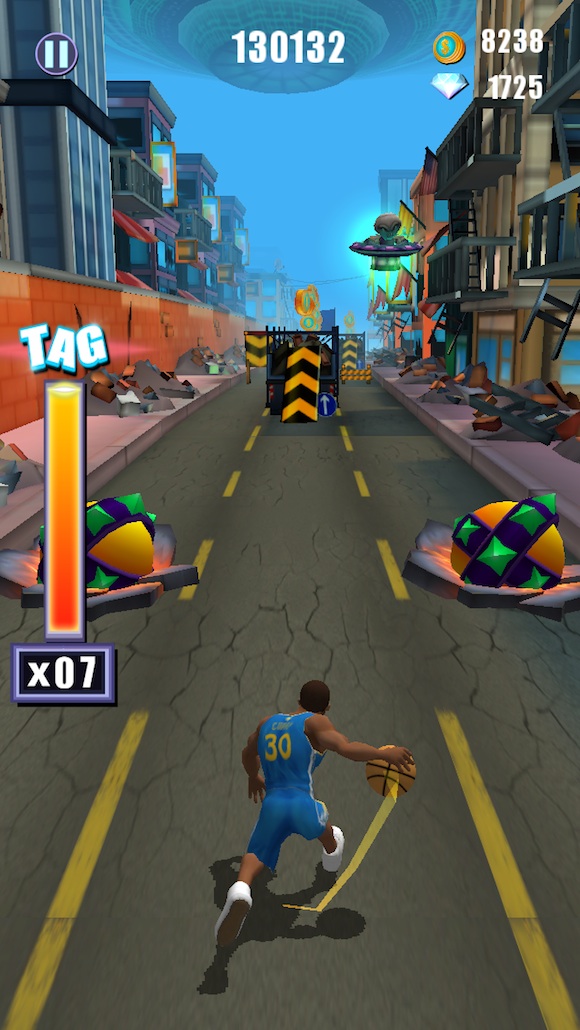 In NBA Rush, gamers assemble their own all-star team by choosing select NBA players from 30 NBA teams.  To win, NBA players must weave through city streets, parks, tunnels, buses, cars and alien ships, while throwing down massive dunks on aliens. NBA Rush incorporates all of the fun gameplay elements that define the endless runner genre with a basketball spin.  To change directions, NBA players execute crossover, behind-the-back and through-the-legs dribble moves.  When juking left and right doesn't get a player through the alien defense, the NBA players' hops will save the day.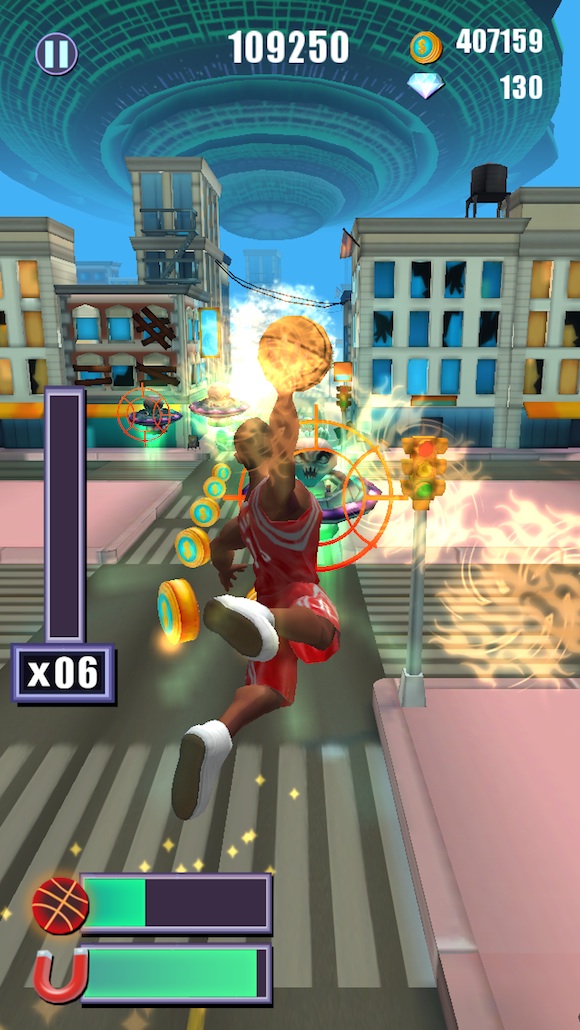 "In designing NBA Rush, our goal was to highlight the incredible athletic skills of NBA stars by portraying them as superheroes who will save the earth from an alien invasion," explains Martin Ma, Vice President of Strategy & Investment, Renren Games. "NBA Rush brings arcade action to a mobile game we hope millions of NBA fans will enjoy."
NBA Rush is available for FREE on the iOS App Store with support for in-app purchases: https://itunes.apple.com/us/app/nba-rush/id733017679?ls=1&mt=8
Powered by

Sidelines
Previous Post Now You Can Buy iOS Apps….Using Bitcoins
Next Post Multiplayer Shooter Loadout (PC) Promises 44 Billion Weapon Configurations, Launching January 31st