NinJump Rooftops (iOS) Game Review: Move Like The Wind….And Ride Shurikens!
So how was your Christmas? I got my wife a pretty fancy bag for the occasion and in return she wanted to get me a PS4. The console was launched officially in Malaysia a few days before Christmas, and it was sold out everywhere. So instead of getting my ass kicked in Killzone, I decided to binge game on XCOM (check out the review here) and got my ass kicked in an iPad game called NinJump Rooftops by Backflip Studios.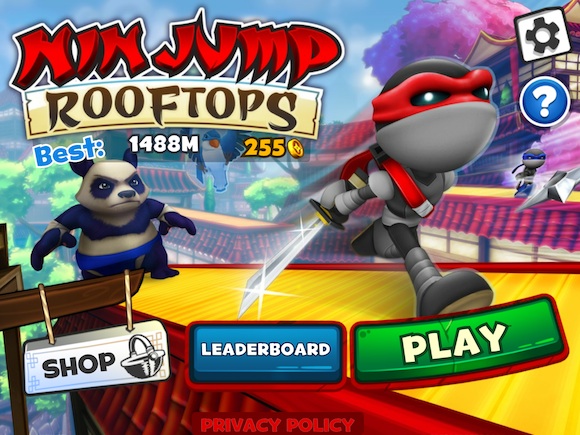 Now, out of the many games in my review queue, NinJump Rooftops perked my interest by having the player character look like a member of the Teenage Mutant Ninja Turtles. Don't believe me? He, she or it is right on the main screen. Anyways, the game turned out to be a pretty fun and very tough 3D-sidescrolling endless runner. If you are familiar with games such as Monster Dash or Nun Attack: Run & Gun, you are pretty much all set to play this game.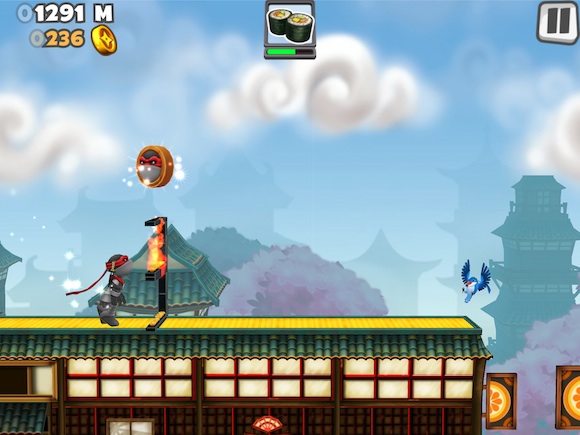 The gameplay mechanics at your disposal include a double jump which you'll find pretty handy as a ninja running on rooftops. There are plenty of traps and enemies prowling around, and on the player's part, timing is key here. Jumping on foes to get rid of them will see you gain power-ups such as riding on a giant shuriken (ala one of the characters in Naruto, which is a manga about….ninjas!), becoming supersized (like in New Super Mario Bros) and hitching rides with giant birds. The 3D graphics make all of these look sweeter on screen.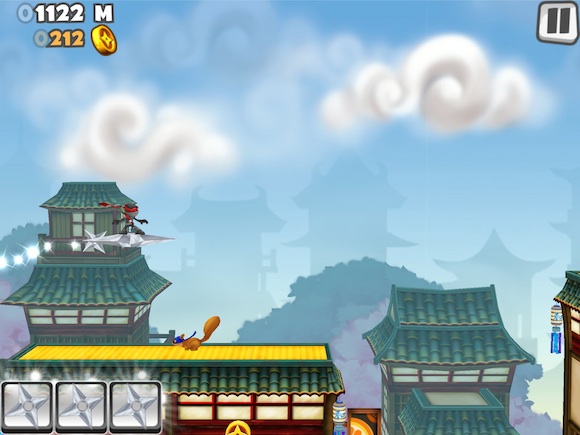 There are objectives to be had, such as run xxx distance with coins/jade to earn which will lead to the purchase of upgrades and outfits which I don't normally indulge in, unless it's the power-up that will give my ninja a 500 metre headstart. This being a free-to-play game means that players have the option of spending hard-earned cash on getting more in-game currency, but I didn't feel the need to do so while I was playing the game.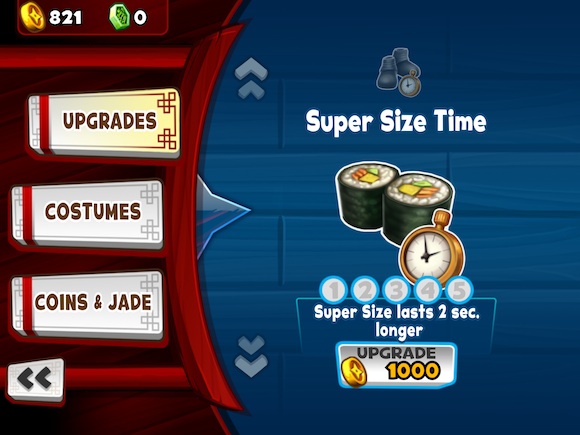 Overall, NinJump Rooftops presented a very good experience as a casual game and we at Nineoverten.com rate NinJump Rooftops at a 4.5 out of 5. Check it out over here: https://itunes.apple.com/us/app/ninjump-rooftops/id695302415?mt=8 (as mentioned earlier, the game is FREE!)
Powered by

Sidelines
Previous Post Bringing On The Pain: XCOM Enemy Within (Mac) Game Review
Next Post Pathogen (iOS) Game Review: Takes GO To Another Level