Bringing On The Pain: XCOM Enemy Within (Mac) Game Review
I'm starting to think that Enemy Within must really hate me, which is a shame since this expansion pack to last year's hit strategy game XCOM: Enemy Unknown adds plenty to an already complete game. Enemy Within introduces a whole slew of changes, including the ability to augment your merry band of alien killers in two really radical ways (mechanically or genetically, on top of the existing psi-abilities) and tweaks to gameplay which would award risk takers.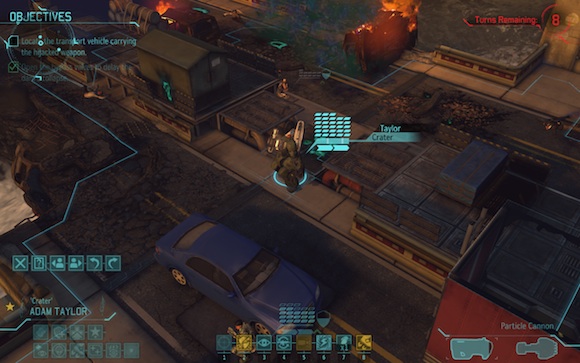 With the increased amount of firepower comes additional alien units and a violent, anti-XCOM human organization simply known as Exalt. The latter are no pushovers, as the covert missions against them are actually quite difficult to accomplish and the assault to their base would require heavy use of higher ground and explosives with extreme prejudice. The new alien units, such as the invisible mechanical floating squid, the Seeker and the sectoid in mecha-like armour, the Mechtoid, can really bring on the pain.
I pretty much enjoy the new levels, but as I said, the game hates me and each time, the levels are replete with the crazy stuff: sectopods, mechtoids, cyberdiscs, seekers…you get the idea. The new Base Defense mission where XCOM HQ gets assaulted by the aliens turned out to be a doozy with plenty of reloads happening. Here's a tip, one of the gene mods can actually prevent your troops from getting mind controlled….GET IT!
I'm about to complete the game for the second time with the Gallop Chamber built, the only thing left would be to send in a volunteer and then assault the Temple Ship in Operation Avenger. They don't make expansion packs with so much content anymore, and yet Enemy Within bucks the trend. It is certainly worth the USD 30 and now with the Steam Holiday Sales going on, it's available for USD 20.09. Nineoverten.com rates XCOM: Enemy Within at a 5 out of 5. Check it out over here: https://store.steampowered.com/app/225340/
Powered by

Sidelines
Previous Post Bubbles Under the Sea Takes Bubble Shooters To Another Level on iOS Devices
Next Post NinJump Rooftops (iOS) Game Review: Move Like The Wind….And Ride Shurikens!