Brand New Action Puzzler TriGrid (iOS & Android) Available for FREE
What a busy two weeks it has been, having been tied up with my day job and the recently concluded Penang Bridge International Marathon (report soon, promise). Anyways, if you are looking for a brand new game to pass the time, I might just have the thing for you, and it's FREE!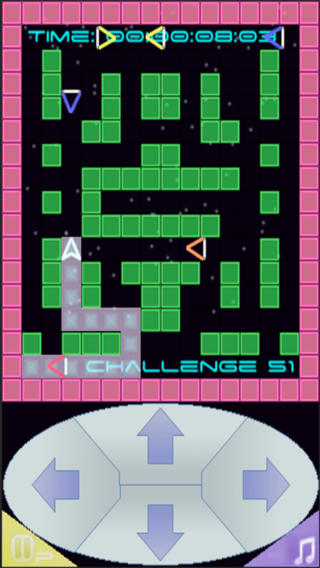 Indie developer Anthony Pendlev's latest iOS game, TriGrid, kinda reminds me of a mash up between Bomberman and one of those bit Generations games that Nintendo had for the GBA. In this action puzzle game, players guide a white arrow through a maze to pierce coloured neon triangles from behind to make them explode. The white arrow is not nigh-invulnerable though as it will explode if it touches the a triangle's coloured sides (only the back is white).
The game comes with four modes which are bound to keep you pretty occupied for some time. There is an endless Evolution mode with a layout that changes randomly, a Survival mode where players ward off waves of enemies, a Challenge mode where players have to clear all triangles within a time limit, and a Shooter mode where you can blast triangles from a distance!
TriGrid is available for FREE on the iTunes App Store: https://itunes.apple.com/app/trigrid/id715405778, and on Google Play as well: https://play.google.com/store/apps/details?id=com.yotesgames.trigrid
Powered by

Sidelines
Previous Post Paper Train: Reloaded (iOS) Game Review, Top-Notched Graphics In The Least Expected Way
Next Post Official Skee-Ball Arcade Game Looks Amazing on iOS & Android – Now Available for FREE!