Nun Attack: Run & Gun (iOS) Game Review: Back in the Habit and Killing It!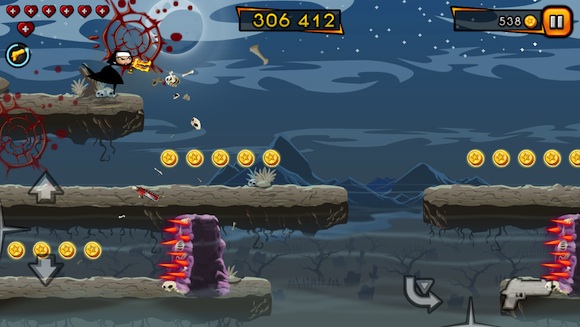 I know I've seen these nuns somewhere and it turns out that my memory wasn't failing me when I was playing Frima Studio's latest iOS title Nun Attack: Run & Gun. These ladies were the very same ones featured in the original Nun Attack (read the review here, and the game is awesome) and they are back for more mayhem. This time however, Run & Gun is an endless runner/shooter in the spirit of games such as Monster Dash and Jetpack Joyride.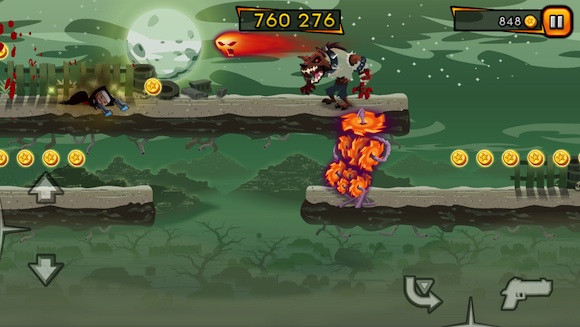 The controls are simple enough to master and players (even the casual ones) would find it easy to get down to business by selecting one of the four nuns, each of them with their own set of unique weapons and abilities, and then embarking on a crazy adventure with plenty of obstacles and creatures from your horror movie nightmares. Basically to do well in the levels, you'll need to jump, slide and shoot your way through…and doing well provides players with the necessary in-game currency to upgrade their guns, unlock new characters and power-ups.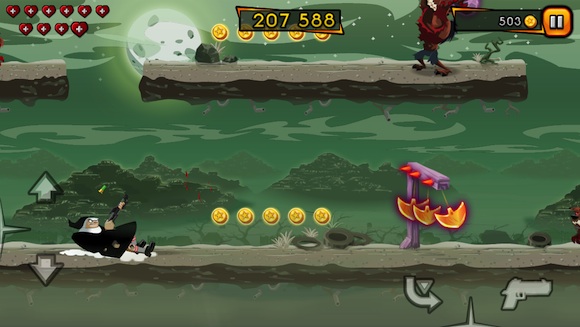 Having said that, the game is a free-to-play title replete with in-app purchases, but kudos to the developers for not making the game a "pay-to-win" one. Casual games will find Nun Attack: Run & Gun a fun and exciting romp whereas serious players can revel in the challenges that the levels throw at them.I must say that aside from the gameplay, the visuals are incredibly pretty to look at, not only did the designers go nuts on the horror movie characters and obstacles, but the backdrops on each level….they look really exquisite….like them paintings in a museum.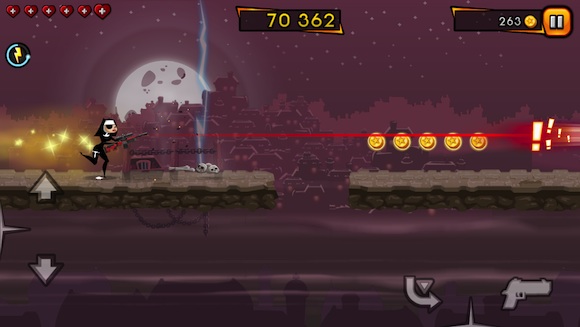 Nun Attack: Run & Gun is another fine iOS game from the folks at Frima Studio and given its free price tag, there's no particular reason why you shouldn't be checking it out. Nineoverten.com rates Nun Attack: Run & Gun at a 4.5 out of 5, head over to the iOS App Store to download the game, like, NOW: https://itunes.apple.com/us/app/nun-attack-run-gun/id654805651?
An early review code was provided to Nineoverten.com for the purpose of this review.
Powered by

Sidelines
Previous Post Multi-Platform Turn-Based Collectible Card Game Warhammer 40,000: Space Wolf Announced!
Next Post Godfire: Rise of Prometheus Aims to Bring Epic Greek Mythology Action to iOS/Android Devices in 2014