Nuclear Outrun (iOS) Set For July 11th Release With Cyborg T-Rex and Zombies Joining The Party!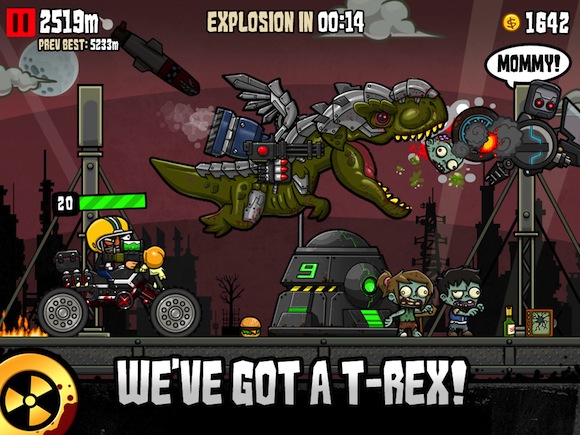 It's always good to see a local company in the news, in this case it's Malaysian indie developer Nerdook Productions working together with San Francisco-based publisher Gamenauts and Indonesian game development studio Nightspade in a highly anticipated iOS doomsday shooter, Nuclear Outrun and now they've released a brand new trailer for the game. Check out the rest of press release below, along with the trailer:
Thought the world was safe after 2012? Think again. A nuclear missile from an unknown source is about to hit land and it's up to players to escape as far as they can before the explosion… or before their truck gets blown to pieces by zombies intent on ruining the party!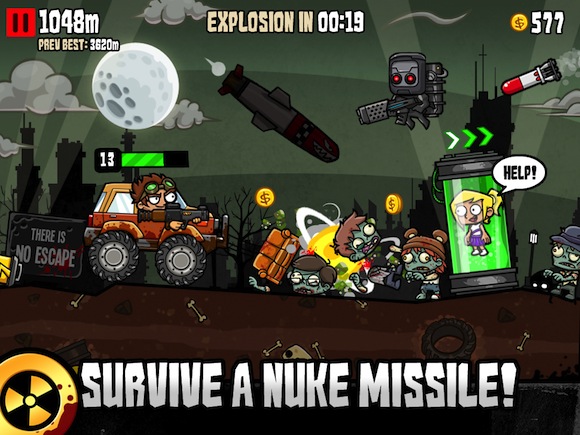 Today's trailer showcases the super-charged and action-filled pace of the game, along with hilarious weapons such as the Shark Gun, Fart Bazooka, Twitgun and the terrifying Chicken Rain. We also get a glimpse of the colorful cast of survivors, who each provide different abilities in escape artistry to the mix, as well as wacky vehicles like the Catmobile and the disease-ridden Jolly Scurvy. Finally, the trailer reveals the location of the much-sought-after Weapon of Mass Destruction, i.e. George the cyborg T-Rex!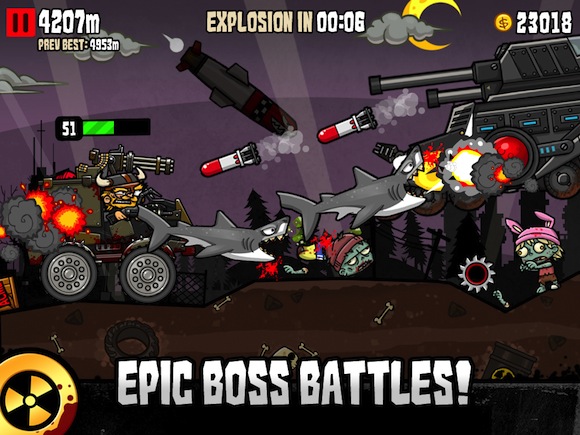 Nuclear Outrun for iOS is the enhanced remake of Nerdook's 2012 Flash hit and is the second in a series of games to be released under Gamenauts' Asian indie mobile publishing initiative. It's T-minus two weeks until the end of the world! Gear up and get ready to escape (or at least die trying) on July 11, 2013.
Powered by

Sidelines
Previous Post Break the Bank: SNK Playmore Launches Samurai Showdown II on iOS & Android With USD 8.99 Price Tag
Next Post Hot Off The Press: New Phoenix Wright: Ace Attorney – Dual Destinies (3DS) Screenshots