Avengers Alliance (iOS) Game Review – S.H.I.E.L.D Will Make An Agent Out of You Yet!
Avengers Alliance has taken up pretty much all of my gaming time on the iPad for the past few days. Facebook gamers should recognise this title as it was previously released on the social network's app platform (as Marvel: Avengers Alliance) before being ported over to iOS. The game features turn-based combat, with a heavy dose of social features.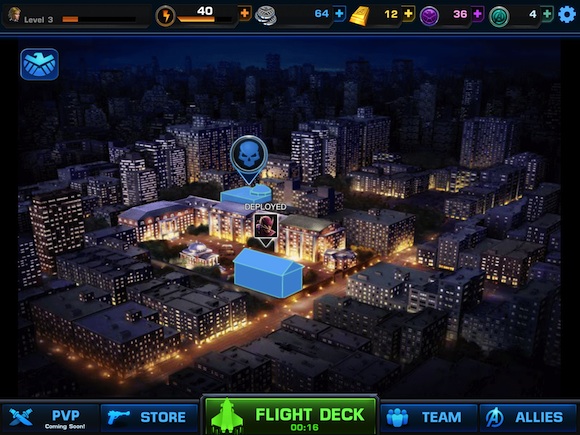 Players take on the role of a rookie S.H.I.E.L.D agent moving up the ranks and teaming up with various superheroes (there's an impressive cast of over 40 heroes, many of which you'll need to unlock), to battle 180 super villains and their honchos. As the story goes, a galaxy-wide disaster known as the Pulse leaves Manhattan exposed to attacks from those super villains. Winning battles and completing remote missions (which take place worldwide but you won't be directly involved) allow you to gain experience points, earn different virtual currencies and obtain gear/supplies.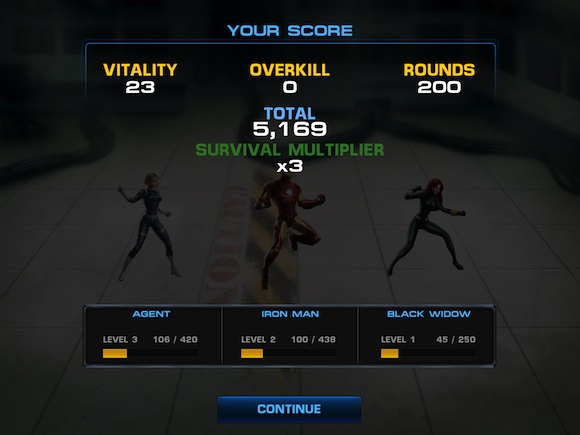 The game's social features involve recruiting allies from your GameCenter pals, Facebooks friends and even other Avengers Alliance players. Unlike some hare-brained, tacked-on social implementation seen in other games, Avengers Alliance's actually makes sense. You get to recruit your allies to staff your jets (for remote missions), provide you additional distress calls during battles (handy in a pinch) or simply ask them to gift you stuff (which you can reciprocate as well).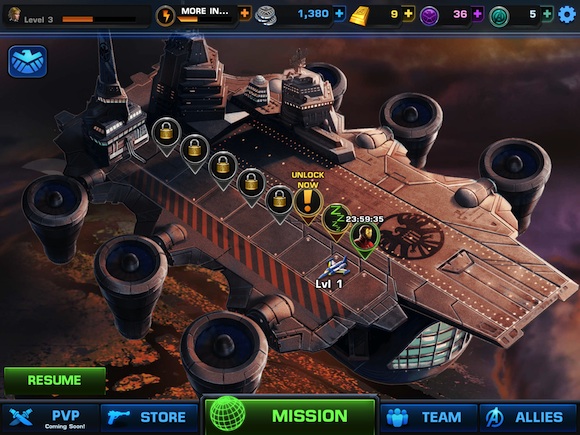 While the upgradeable superheroes (and not to mention your S.H.I.E.L.D agenet) and purchase-able inventory items are pretty much par-of-the-course, the combat portion of the game deserves praise as different types of units (infiltrator, tactician, etc…there are all together 5 types) react in a rock,paper,scissors to each other as the turn-base action unfurls on screen. So if you have a large stable of characters, be sure to analyse the enemy team and shuffle your combat team accordingly to deal with those threats.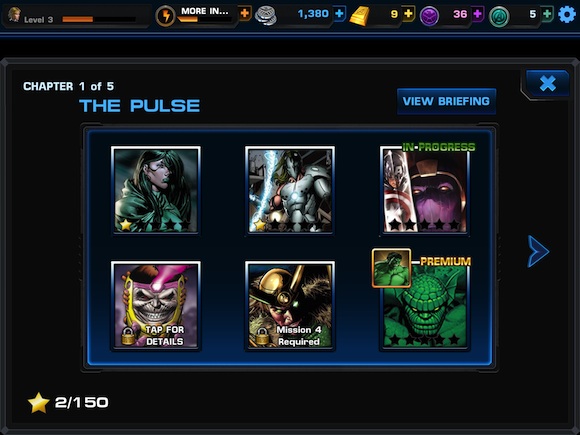 Marvel: Avengers Alliance is a pretty cool time waster, and if there's one gripe it would that it could really use some slickness on the interface. It's a little clunky with the submenus, and I would certainly look forward to updates that will address this. Nineoverten.com rates Marvel: Avenger Alliance a solid 4 out of 5. Highly Recommended.
The game is available for free on the iTunes App Store, check it out over here: https://itunes.apple.com/us/app/avengers-alliance/id603628470?mt=8. A review code was provided to Nineoverten.com for the purpose of this review.
Powered by

Sidelines
Previous Post New Breakout Hit Imminent: Alpha Edition of Prison Architect (PC) Hits 100,000 Wardens, I Mean Players!
Next Post Zombies, But No Brad Pitt: World War Z (iOS) Game Review