Pacific Rim Brings Jaegers and Kaiju Monsters to The Small Screen in Upcoming Mobile Game (iOS & Android)
Something big this way comes. The highly anticipated blockbuster, Pacific Rim, will make the jump to iOS and Android devices in the form of a mobile game courtesy of Reliance Games, where players take control of *bleep* (we tend to keep things PG here) robots known as Jaegers to protect cities from Kaijus, aliens that look like they are part of Godzilla's extended family. Check out the really awesome screenshots along with the press release below: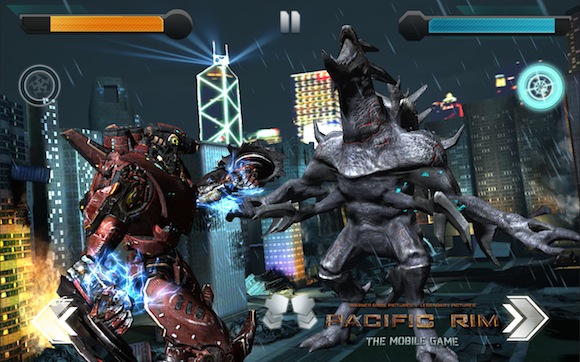 Reliance Games, a leading international developer and publisher of mobile games, is bringing the sci-fi action-adventure Warner Bros. Pictures and Legendary Pictures Pacific Rim to mobile devices. Based on the Guillermo del Toro directed film coming to theaters July 12, 2013, the Pacific Rim mobile game tasks players with protecting the world's most famous cities from the Kaijus, monstrous aliens that have risen from the seas to destroy humanity.
Commanding a giant Jaeger robot, players can hone their skills in a story mode that will take their Jockey from rookie to ace, building up lethal combos and discovering new weapons and technology to give them an edge against the Kaijus. Upgraded Jaegers can also be used in survival mode, challenging players to beat back the alien menace and keep the world safe for as long as they can.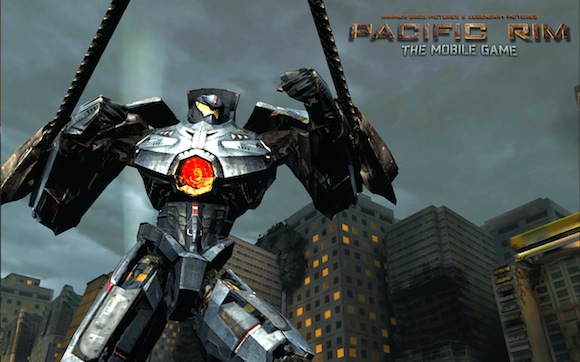 "Pacific Rim the mobile game will extend Guillermo del Toro's epic adventure beyond the theater screen and into the pockets of gamers around the world," Joel Chiodi, EVP of Theatrical Marketing at Legendary. "Reliance Games' has developed an entertaining mobile game that matches the action-packed power of the film."
"Working with Warner Bros. Pictures and Legendary Pictures continues our history of partnering with the most influential names in the entertainment world," commented Manish Agarwal, CEO of Reliance Games. "With the Pacific Rim mobile game, we are drawing from deep experience to create a thrilling standalone component to the Pacific Rim brand that will wow mobile gamers and film fans alike."
Powered by

Sidelines
Previous Post Boo-yah! Cubemen 2 Makes the Jump to iOS, Now Available on iOS App Store
Next Post OMG Cutscenes! INHeritage: Boundary of Existence (iPhone) Game Review