Where's My Perry Update Hits The App Store Along With New Where's My Summer Game from Disney
Phew, back from a long hiatus, thanks to a particularly intensive PMP course. Anyways, back to the business of gaming. Disney Mobile Games has released an update to their smash, or should I say, splash hit Where's My Perry?. This time along, the beloved Animal Agents from the TV Series join Agent P in 60+ new levels to help fight Dr. Doofenshmirtz and his army of Evil Objects.
Players will need to tangle with new obstacles to solve puzzles, such as "Dirt-splosions" that create patches of dirt out of thin air and Dr. Doofenshmirtz' s most powerful "-inator" yet, the "Turf-inator"! Players will also be entertained by hilarious new animated sequences featuring the familiar faces of the Peter the Panda, Pinky the Chihuahua and other Animal Agents.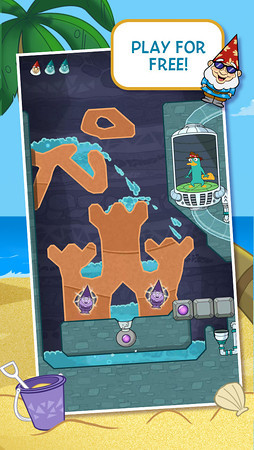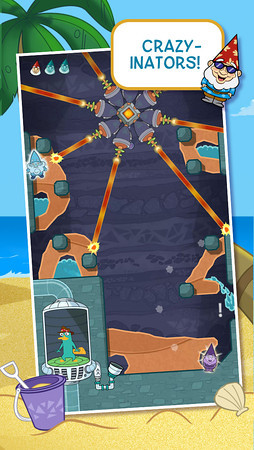 Also out this week is the summer-themed game Where's My Summer? Hot sand, ocean waves, sun umbrellas, and summer spy adventures await fans of Where's My Perry? ! To celebrate the start of summer players can now enjoy 12 all-new limited-time levels featuring Agent P for free in Where's My Summer?  With uniquely summer themes such as beach balls, cruise ships, sandcastles, laser waves and more, Where's My Summer? brings some fun in the sun to mobile devices. Hidden achievements and fun character animations enhance the fun and excitement for all players!
Where's My Summer? is available for the iPhone, iPod touch and iPad on the iTunes App Store at https://bit.ly/10OrKZi and coming soon to Android devices. The Where's My Perry? New Agents Pack is available today for $.99 via In-App purchase in the iOS (https://bit.ly/YYz4kL) and soon Android version of the game.
Powered by

Sidelines
Previous Post App Spotlight: Coppertino Launches Public Beta for VOX Audio Player 0.96
Next Post PAX East Indie Showcase Darling Little Chomp Gets New Gameplay Mode (iOS, Android)