Nineoverten.com's Early Christmas iOS and Android App Round-Up!
Christmas has arrived early at Nineoverten.com, at least in the form of press releases and e-mails informing us of new iOS & Android apps and updates coming in conjunction with the Yuletide season. Here are a select bunch of games and apps that should pique your interest:
Christmas Advent Calendar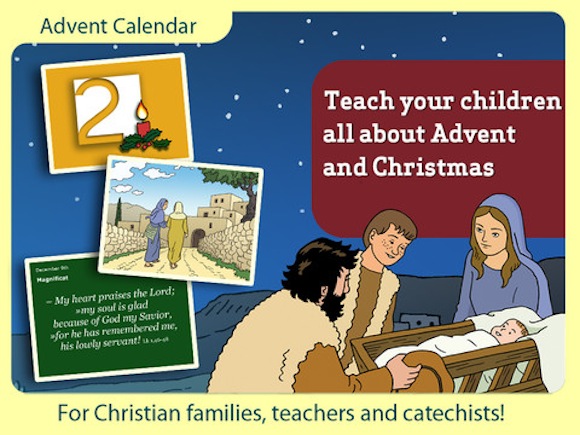 This brand new app from BCNMultimedia, the publisher of the popular Children's Bible and Children's Prayer apps, is available for free on the iTunes App Store. This is a Bible faithful Advent calendar for children of all ages. Starting on December 1st, kids will be able to open a daily window every day until Christmas. Each day you will find an illustration about a moment in the gospels on the Annunciation and the Birth of Jesus with a text and a quotation from the Bible. Download it over here.
Hungry Santa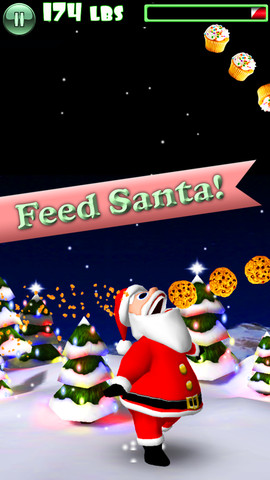 This eat-all-you-can-and-fatten-up-Santa game has been upgraded to version 2.0, featuring several new content additions which include new power-ups and upgrades. Players must fatten up Santa before Christmas and utilizing tilt controls, guide Santa's mouth to a variety of falling treats, but do skip on the broccoli. The game is available both on the iTunes App Store (for iOS devices, click here) and on the Google Play Store (for Android devices, click here).
Christmasville
In Nevosoft's hidden object game out on the Google Play Store for Android devices, Santa Claus is missing and players take on the role of the great private detective Arthur Knight to find him in the North Pole. Christmasville features a gameplay element which has been long overdue in hidden object game, a time penalty for random clicking. With 20 stages of play and multiple levels per stage (around 80 levels in total), there is a fair bit of play in store – about three hours without the dialogue. The game is available here.
Mahjong Worlds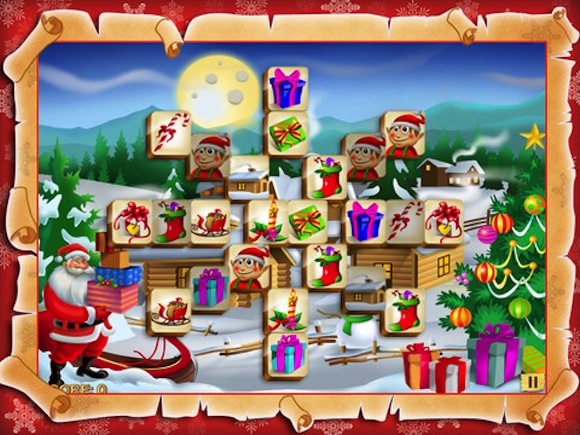 Zariba's newest update for iOS title Mahjong Worlds was released on November 30th. The game takes inspiration from the classic Taipan (Mahjong) gameplay for Windows, and since it was released near Christmas, the developer saw fit to place in Christmas-themed tiles and level. The game is available for download here.
Powered by

Sidelines
Previous Post HeroCraft Celebrates Anniversary With Birds on a Wire (iOS) Game Giveaway
Next Post Raiden Legacy Debuts For iOS and Android, Brings A Whole Lot of Retro Arcade Goodness