Dead Trigger (iOS) Gets Huge Update and Goes For Free on iTunes App Store
Previously priced at 99 cents, Dead Trigger is now available for FREE for both the iPhone and the iPad. What triggered (LOL, pun intended) this price cut is a brand new update to the game as the folks at Madfinger aim to bring more fun, more blood and more gadgets to the Dead Trigger gaming experience.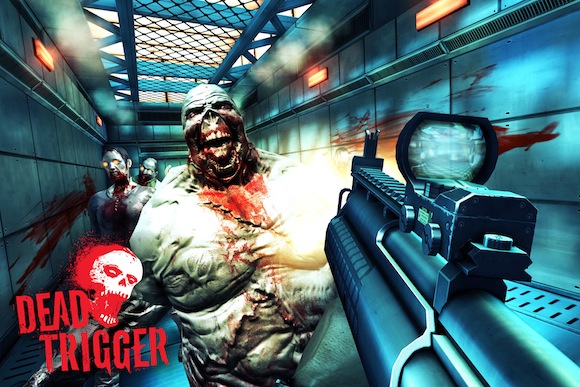 The new update brings about four new weapons including a chainsaw and the Lewis Heavy Machine Gun, the new Head-Flator X100 gadget which inflates the zombies' heads to XXL size, new zombie creatures and new fantastic environments to shoot the undead in. Following the success of Zombie HQ, Dead Trigger has a casino for you to try your hand on a slot machine!
Check out the game right over here: https://itunes.apple.com/us/app/dead-trigger/id533079551?mt=8
Powered by

Sidelines
Previous Post Bring Out Your Inner Mad Men with Campaign: The Game (iOS)
Next Post Bio Crisis (iOS) Game Review: Good Ole Top Down Shooting Action