Coca-Cola Releases Amazing Looking Game Crabs & Penguins (iOS)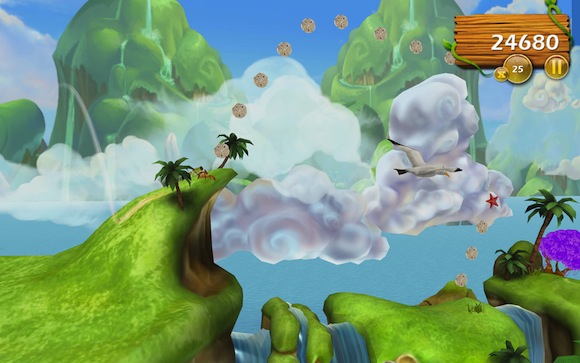 The folks at The Coca Cola Content Factory along with Ember Lab have come out with a brand new game for the iPad 2, new iPad and iPhone 4S, and according to them, this game was made for the fans of Coca-Cola everywhere.
Titled "Crab and Penguins", it is a beautiful and epic oceanic adventure game that tells the story of friendship and bravery. Players must take on the role of Hero Crab and guide him from a tropical paradise through shark-infested waters, full of sunken pirate ships and other dangers, into the frigid and treacherous waters of the arctic north.
Upon reaching the north, the Hero Crab returns a lost ball to a friendly colony of penguins that show their gratitude by giving him a Coca-Cola bottle for his return journey. Featuring cinematic and gameplay elements within impeccably rendered 3D graphics, Crabs & Penguins is a heartwarming and engaging experience, provided free to fans by Coca-Cola.
The game is available, free of charge, right over here: https://itunes.apple.com/us/app/crabs-and-penguins/id529717659?mt=8. Don't forget to check out the screenshots below:
Powered by

Sidelines
Previous Post Atari Celebrates 40 Years of Fun With Huge Infographic, View It Here!
Next Post The Makers of Shadowgun Release Dead Trigger, Zombie-Killing First Person Shooter for iOS