Copag Launches New Free iPad Game: Copaguinho in the Space
Check out the press release below for Copag's latest game for the iPad,  Copaguinho no espaço, otherwise known as Copaguinho in the Space. It's available for free on the iTunes App Store: https://itunes.apple.com/us/app/copaguinho-in-the-space/id509839471?mt=8
Copag – one of the greatest and most traditional playing cards manufacturer worldwide – is launching its first application for iPad. "Copaguinho no espaço" is a children-oriented game that can be downloaded at no charge from App Store. The game was envisioned and created by Mkt Virtual, an Brazilian agency specialized in custom-designed digital and web projects.
"Copaguinho no espaço" is the "As aventuras do Copaguinho" sequel – launched in 2011 – and it is available at no charge on Copag mascot's website; the character is printed on the playing cards designed for children.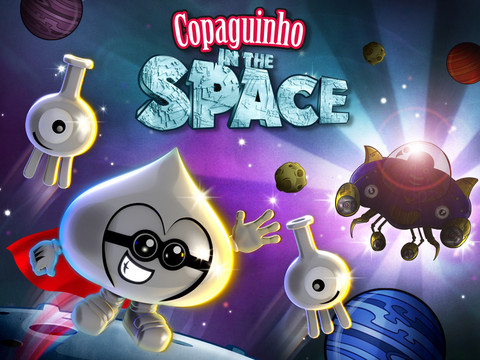 Ludmilla Rossi, creative director of Mkt Virtual, describes the motivation. "The first game was well accepted and that's why we recommended the project sequence – now developed for iPad, which is increasingly used by children. The game is optimized for the latest version and both hands can be used to play", she says.
The game – "Copaguinho no espaço" is formed by 10 phases where Copag's mascot goes through great adventures along with Toins, two nice little creatures who need to find their way back home. According to Danilo Costa, who is in charge of the Project, the game has a two-level challenge: easy and regular. In order to avoid frustration when the player is not able to complete phases, the level can be reduced in the middle of the process.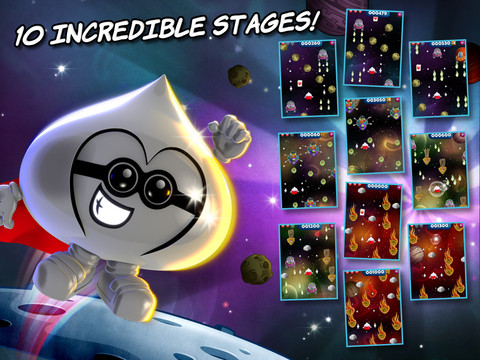 The game, recommended for kids age seven and up, stimulates motor skill development, logical thinking, and quick reflex, providing, yet, a lot of fun. The Project – It was developed by a group of 7 people. "Copaguinho no espaço" is the first iPad game by Mkt Virtual. The agency was responsible for creating the story, all the characters but Copaguinho, as well as script, sound editing and final touches of this and other virtual games by Copag. The main software solutions used on this Project were Unity 3D and Blender.
"Our biggest challenge was to create a story that was both connected and fun on a pretty tight schedule. We were really glad with the outcome and we are already finishing a new version for this game with new elements", Danilo states.
Powered by

Sidelines
Previous Post StarCraft II: Heart of the Swarm New Units Previewed
Next Post GeoEmpires (iOS & Android): Board Game Meets Location-Based Gaming