Casino by Zeniz (iOS) Opens Its Doors
Check this out, Zeniz Gaming Network, a social mobile gaming company owned by The United States Playing Card Company, the folks behind the popular Hoyle playing cards (for some reason, whenever I think playing cards, I think of Hoyle…I guess that's the power of branding) has come up with a freemium casino app for iOS devices, titled Casino by Zeniz.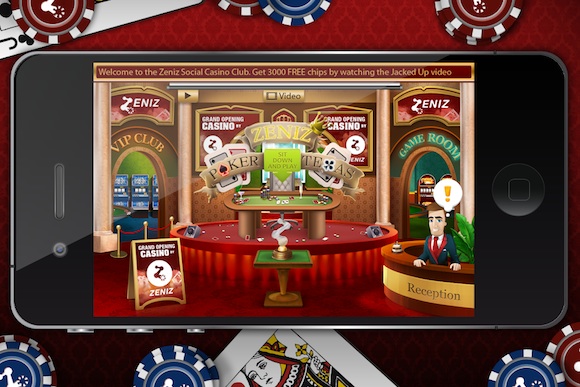 I'm thinking it's an innovate thing that a traditional company, known for physical gaming products, is jumping in on the smartphone/tablet gaming arena and what more in an area it knows best. Casino by Zeniz delivers the most full-featured social casino experience to date for mobile devices, with detailed, high-resolution graphics, a lobby in which players can create custom avatars and, in a later release, view digital entertainment, and an expanding game room of casino favorites with social spins.
Casino by Zeniz features games like Texas Hold 'em and Social Slots, with a view for expanding the number of games every two months. To download Casino by Zeniz for free, please visit the App Store at https://itunes.apple.com/us/app/casino-by-zeniz/id512974096?l=en&ls=1&mt=8. Casino by Zeniz will release for Android devices on Google Play at a later date.
Powered by

Sidelines
Previous Post Defender Chronicles II (iOS) Coming Soon, Watch the Trailer Here!
Next Post Carnimalz Makes It Debut For iOS Devices