Who's Your Caddy Debuts On iTunes App Store for All Golfers Out There
Here's an app for all you golfers out there. Who's Your Caddy, a free, cutting edge golf mobile application, is about to change the way golfers, golf courses, and advertisers view mobile apps. Not just another golf app, this mobile app is the first of its kind. A win-win-win for all parties involved: golfers, golf courses, and advertisers.
Who's Your Caddy, created by parent company Red Mat Media, is available now on iTunes, and by May 1 for Androids. The product's website, www.whosyourcaddy.com launched this week as well which details how this app is revolutionizing the way golfers, golf courses, and local businesses all benefit by working together.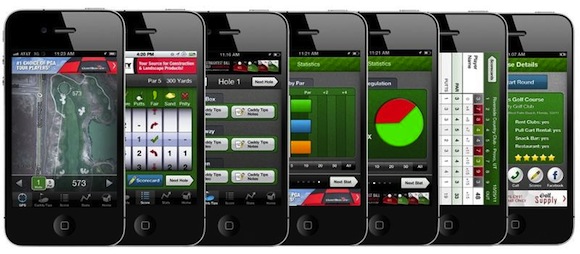 Three key features set this product apart from other golf apps. First, Who's Your Caddy is a FREE mobile app for both the golfer and the golf courses. "Other golf apps can charge the course to be on the app. With Who's Your Caddy, not only does the course not pay a cent for the app, it can also make revenue from it with our revenue share program. We create partnerships with golf courses and users, no other golf app can say that," said Timothy Lyon, CEO of the parent company of Who's Your Caddy, Red Mat Media.
Secondly, Who's Your Caddy serves up "Gimmes" to its golfers. Gimmes are free gifts from businesses in the golfer's neighborhood, such as a gift certificate to a restaurant. Golfers will be alerted of their free Gimme via a text while they are using their WYC unit during golf.
"The Gimmes really separate Who's Your Caddy from our competition," said President Suzanne Cahill-Manning. "It is a win-win-win program. Our advertisers gain exposure and direct access to potential new customers. The golf courses offer a benefit to their players, and receive a portion of advertising revenues. And of course, the golfers win with the Gimmes while using the very best golf app on the market. And it is all free."
Third, Caddy Tips give golfers details of each hole on the course through videos from the club professional. He will offer tips on how to play each hole during a short video, just as if a caddy were standing by the player's side pointing out the strategies of the hole. Who's Your Caddy also provides all the cutting-edge benefits expected from golf mobile apps, including GPS yardage capabilities – all at NO CHARGE.
Maybe the most important aspect of Who's Your Caddy for the courses that sign on is the unique advertising program. Via WYC sales reps, local businesses will buy advertising on the mobile app for a small annual fee. A portion of that fee goes into a bonus pool, which is divided among the participating courses based on usage at each facility.
There is no expense to the golf courses, yet they'll benefit greatly. They will engage their customers in a revolutionary new mobile golf application unique to their course, drive traffic to their courses, develop co-op relationships with neighborhood businesses, and make extra revenue
Powered by

Sidelines
Previous Post iFighter 2 (iOS) Review: When Indie Developers Get Really Greedy
Next Post Fibble (iOS) Review: Crytek's First iOS Title Impresses