Telltale Launches 'Sam & Max: Beyond Time and Space' for iOS
Yay, fans of Sam & Max rejoice as once again, Telltale Games is bringing the dynamic duo onto iOS devices. This time, the first episode of the classic Telltale saga, Sam & Max: Beyond Time and Space, titled "Ice Station Santa" is now available on the iTunes App Store as a universal app.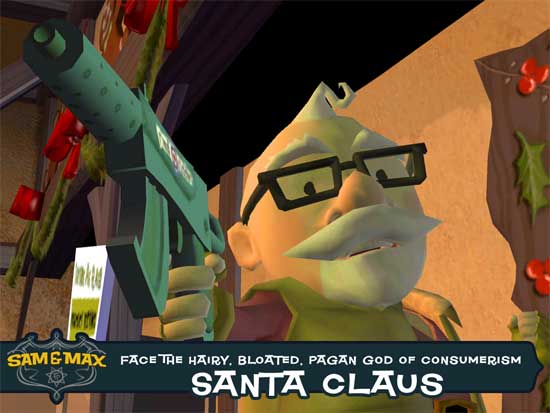 As an extra incentive to gamers, Telltale has included an explosive mini-game and witty soundboard that can only be found in the iOS version! A fun and frenetic Sam & Max 'Whack da Ratz' mini-game lets players compete for the top spot in the Freelance Police Hall of Fame. Sam & Max buffs can also spend their free time creating new and deranged quotes uttered by their favorite characters with the all new soundboard.
Here's a quick description of what you can expect in Episode 1 – 'Ice Station Santa':
He's the most ancient and powerful opponent they've ever faced, a hairy, bloated, pagan God – Santa Claus! Can the Freelance Police make sense of this Christmas conundrum in time to save the world's children from a holiday tainted by tears, turmoil, and Torture-Me-Elmer?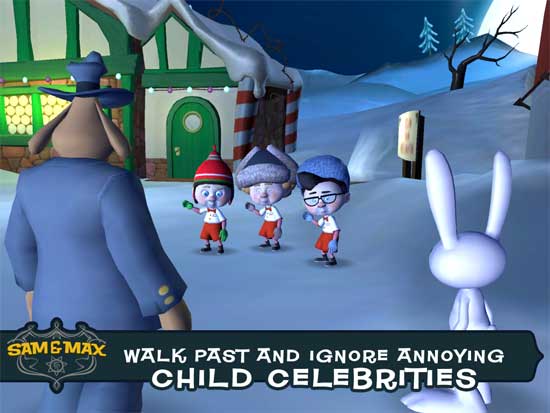 Sam & Max: Beyond Time and Space – Episode 1 for iPad and iPhone is now available for $6.99 as a universal app!  You won't have to wait too long to get the rest of your Beyond Time and Space fix, episodes 2-5 are coming soon.  So grab your iPad or iPhone and jump into the DeSoto with Sam & Max as they face every murderous robot, insidious goldfish, foul mouthed rat and gothic, German vampire that is thrown their way.
Check out the app over here: https://itunes.apple.com/us/app/sam-max-beyond-time-space/id474013188?mt=8
Powered by

Sidelines
Previous Post The Binding of Isaac – The Unholy Retail Edition Announced
Next Post Want Infinite 1-ups in Super Mario Bros?