Monkey Island Tales Episode 3 Is Now Available on iPhone
Fans of Monkey Island, listen up! Telltale has released the third episode in this award-winning saga, entitled Lair of the Leviathan for a mere $4.99.  So what's this episode all about, you ask? Well read on to find out!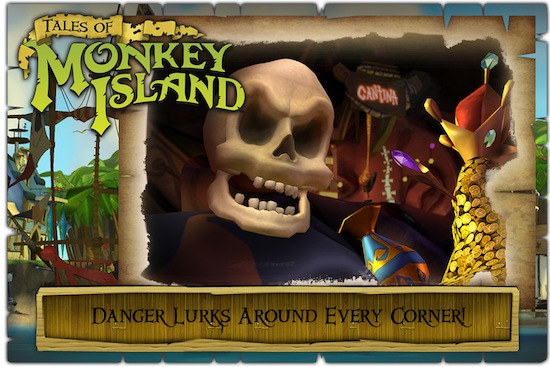 Our favorite hero, Guybrush continues his quest for the voodoo exfoliating La Esponja Grande but this time around it takes a scenic twist — through the guts of a giant manatee!  Being trapped in the belly of the beast, Guybrush comes across a surprising band of castaways, including the long-lost explorer Coronado De Cava.  Will the Mighty Pirate win the suspicious De Cava's trust?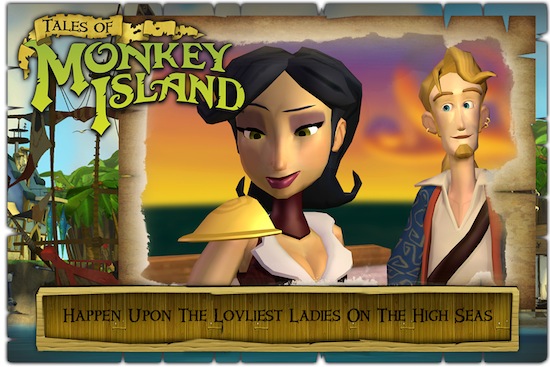 Will femme fatale pirate hunter Morgan LeFlay prove to be a ruthless enemy, or an unlikely ally? Will the group find La Esponja Grande in time to save Elaine from the rampant Pox of LeChuck? And will the world be crushed by the gnashing teeth of a certain demonic skull?
Check out the new game right here: https://itunes.apple.com/app/monkey-island-tales-3/id474038983?ls=1&mt=8
Powered by

Sidelines
Previous Post Free Tracks from Lady Gaga, Coldplay and Snoop Dogg on Tap Tap Revenge 4 (iOS)
Next Post Seasons Greetings With The Walking Dead: Zombie Bash: Christmas Attack (iPhone) Game Review