New iOS Game Provides Kinect-Like Control
I bet that you would find the following video interesting. It's a gameplay video for Crimson Apps' newest game for the iPad 2, titled Fuego's River Adventure. At first glance it looks like one of those normal 2D action games, but take a look at the control scheme. The game actually makes use of the iPad 2's front facing camera to capture the player's motion, and translate this into movements in the game itself!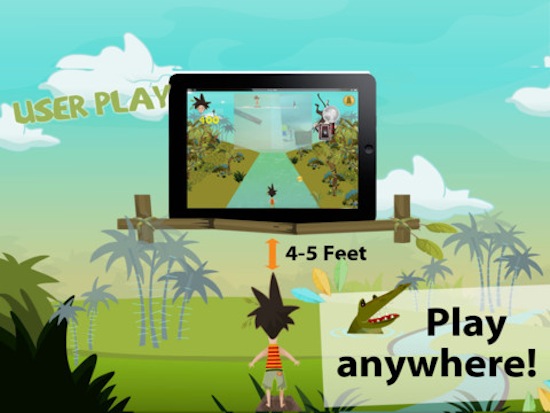 So essentially, it's like Kinect, but on the iPhone. While the game is currently limited to the iPad 2, according to Crimson Apps, the software used to provide the Kinect-like experience could be ported over to the iPhone 4 and the 4S, both of which contain front-facing cameras. This certainly is a game-changer for the world of iOS gaming and Crimson Apps has plans to release this technology as an SDK in the near future.
Fuego's River Adventure is available now on the iTunes App Store for USD 1.99. Check it out over here: https://itunes.apple.com/us/app/fuegos-river-adventure/id478994144?mt=8
Powered by

Sidelines
Previous Post App of the Week: Ireland's Greatest One Liners (iPhone)
Next Post Get Darwinia, Multiwinia, DEFCON and Many More Through Humble Introversion Bundle