Crazy Addictive – Go Up! (iPhone) Game Review
When it comes to games with Game Center online leaderboards, I've got a habit of playing obsessively until my scores are in the top 25%-30% in the "all time" list. I can't explain it any other way and the latest game to trigger this kind of craziness is German developer Trilliarden's latest platformer for the iPhone titled "Go Up!"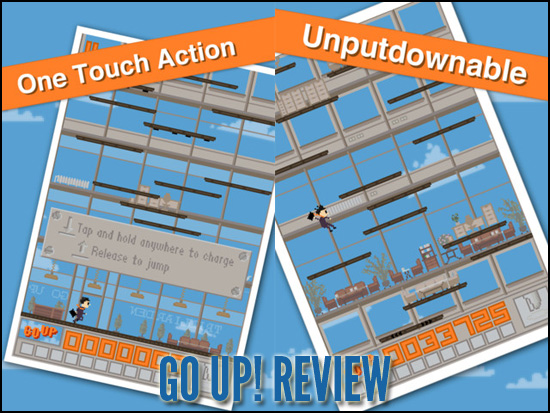 I spent more than an hour in Starbucks just playing this game, and while you might be wondering why, but the game is mechanically really simple. You take control of a protagonist running around a skyscraper. While you do not have control over the direction he is running, you get to control his jumps.
Players are tasked with making him go higher and higher onto platforms going up the skyscraper, while at the same time try to avoid him from falling. I did manage to crack the top 30% last night and while I'm sure the game appeals to people when it comes to its cute retro 8-bit pixel art, what will make you come back for more is the addictive gameplay.
Nine Over Ten 9/10 rates Go Up! at a 4.5 out of 5, for being pure crack on the iPhone. The game is available on the iTunes App Store for 99 cents, check it out over here: https://itunes.apple.com/us/app/go-up!/id473204790?mt=8. A review code was provided to Nine Over Ten 9/10 for the purpose of this review.
Powered by

Sidelines
Previous Post Night Owl Games® Launches Online Strategy Game Dungeon Overlord™ on Facebook
Next Post Robot Entertainment Set To Debut iOS Title: Hero Academy