Concept Art Released For New Atari Shooter Asteroids: Gunner for iOS
Looks like Atari is set to release a new shmup for iOS devices, with a cheeky little teaser of a press release that just came out today. Titled "Asteroids: Gunner", the game will be a a free-to-play title, and is essentially a dual-stick shooter. Check out the press release below for the game's features as well as concept art for the Gunner space ship, which has been around since 1979 :P.
LOS ANGELES – Nov. 7, 2011 – On the heels of the recent discovery of Asteroid 2005 YU 55, Atari scientists today identified yet another massive cluster of asteroids propelling towards planet Earth, anticipated to impact the App Store soon. Quick to lay claim to the discovery, Atari revealed that it is scrambling its top-secret fighter spaceship, dubbed "Gunner," to neutralize the threat.
The Gunner spaceship has been undergoing state-of-the-art upgrades since 1979, when it was last seen in action, and will take flight once again on iPhone, iPod touch and iPad devices in the free-to-play, dual-stick action shooter Asteroids®: Gunner, coming soon. A computer graphics artist with the Atari group released depictions of the Gunner spaceship and a look at the expected battle to come: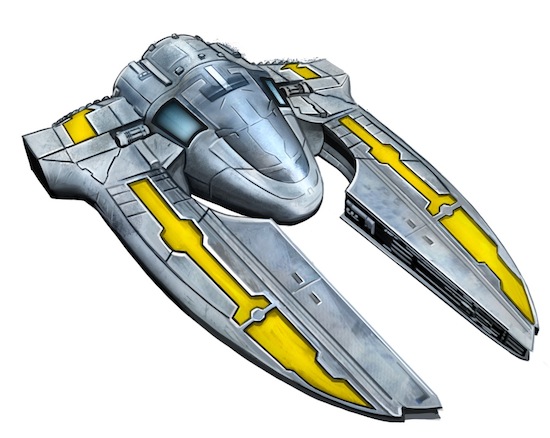 All humans with an iPhone, iPod touch or iPad are being called upon to stand united in the ultimate fight to save planet Earth by downloading Asteroids: Gunner when it hits the App Store. Atari representatives have stated that specific details about the war and how fighters can sign up to become Gunner pilots will be released in the near future.
Asteroids: Gunner features include:
Three all-new galaxies to explore and conquer, with 150 waves of asteroids and alien warships to obliterate
Dual-stick controls for firing and movement, perfect for non-stop blasting action
Access to three unique space crafts to pilot: the Miner, the Bomber and the Dart
Legions of power-ups and upgrades to customize your ship and turn it into an unstoppable force
Earn Crystals and purchase Space Bucks to unlock new galaxies and powerful upgrades
An extensive achievement system that lets you earn ranks… and bragging rights
OpenFeint and Game Center integration
Stay tuned to Nine Over Ten 9/10 for more details as the release date approaches.
Powered by

Sidelines
Previous Post Help Out Wither Studios and Their First Official iOS Game Crowman & Wolfboy on Kickstarter
Next Post This Week in Comics: Guess Who's Back?