LightGuardian 1.1 Now Available for iOS Devices
3D seems to be the buzzword these days and I get to see more and more iOS games with great looking 3D graphics, and one of them is Lukas Penkava's LightGuardian. The Czech-based indie developer has just released an update to the game, version 1.1, and with it, a whole list of cool features. Check out the press release below for more details: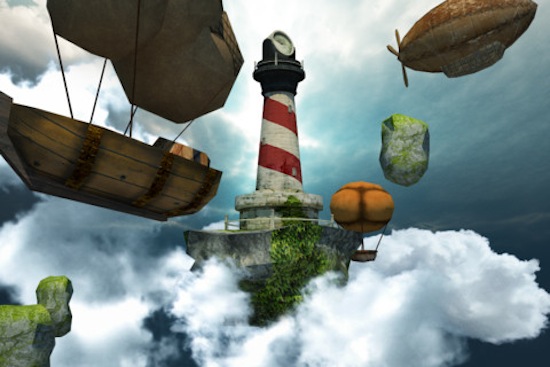 Prague, Czech Republic – Independent developer Lukas Penkava today is pleased to announce the release and immediate availability of LightGuardian 1.1, an update to his action-packed gaming title for iPhone, iPad and iPod touch devices. In LightGuardian for the iOS, it is your objective to defend your lighthouse in the sky against attacks from a never-ending onslaught of enemy airships.
Featuring plenty of enemies to battle, interesting and unique features, multiple difficulty modes, a built-in interactive tutorial, high-scores leaderboards, and store with upgrades, this game is packed with features. Version 1.1 includes updated metadata.
LightGuardian features not only stunning visuals, but also an intuitive and unique control system, in addition to an impressive audio score. Only the best players with plenty of courage and hardcore trigger-fingers will succeed in this game, but help is available in the form of upgradable weapons and power-ups, making life a little easier. Items such as light rays and bombs can help strengthen your defense, and mastering those all add to the fun!
LightGuardian 1.1 is $1.99 USD (or equivalent amount in other currencies) and available worldwide exclusively through the App Store in the Games category. Check it out over here: https://itunes.apple.com/app/lightguardian/id460430907
Powered by

Sidelines
Previous Post Khan Makes His Debut: Ra.One | Genesis (iPhone) Game Review
Next Post Oceanhouse Media Named Winner of TechAmerica High Tech Award