New Western-Themed FPS "Legendary Outlaw" Set To Be Released for iPhone/iPad
Texas-based Game Tongue Software's upcoming western-themed FPS, Legendary Outlaw, for the iPhone and iPad looks to have plenty of potential, and may perhaps be the platform's very own Red Dead Redemption. According to the developers, unlike most mobile FPS games in which players go about with guns blazing, the amazing looking Legendary Outlaw allows players to utilise the environment (such as shadows and corners) to the player's advantage.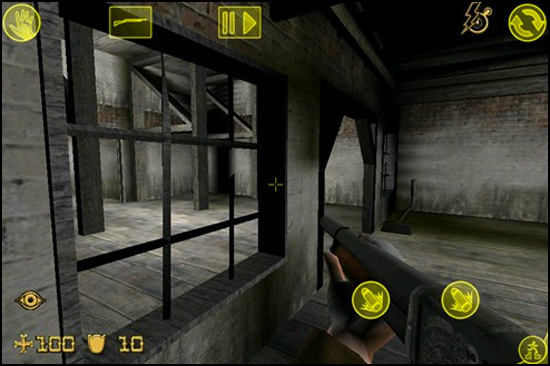 This allows for the element of surprise so that players can take down enemies by luring or sneaking up to them before quickly and quietly taking them down. But if things heat up, players can take advantage of dual-weapons, use AI patrons as support or even go all Max Payne and slow down time to handle multiple enemies.
Legendary Outlaw boast 12 highly detailed environments that take players from breaking out of their character's jail cell to alluding gunmen in places like a mine cavern. The game will be released in the coming month on the iTunes App Store, so stay tuned to Nineoverten.com for more news on the title. I'm really excited about this, but one thing's for sure….the voice acting needs ALOT of work.
Powered by

Sidelines
Previous Post Exit Games Unveils Photon 3 – The Network Engine for AAA Studios and Indies
Next Post Newly Released Monster Warrior Does A New Take On Fruit Ninja (iPhone)