Meganoid on iOS Receives Huge Update, Now With Over 200 Levels
The guys and gals over at Orange Pixel have a bona fide hit in the form of Meganoid, which we've played and found it to be a challenging speed-run based retro 8-bit arcade game (check out the review here). Not only that, they have come up with a huge update this time around.
Next to the existing OpenFeint support, Meganoid now has Game Center support, which is always welcomed especially by yours truly. The star of this update however is the new content! The total number of levels for the normal Hero mode has been increased to 90, whereas the Sarge mode, which is a harder version of every level now comes with 80 levels.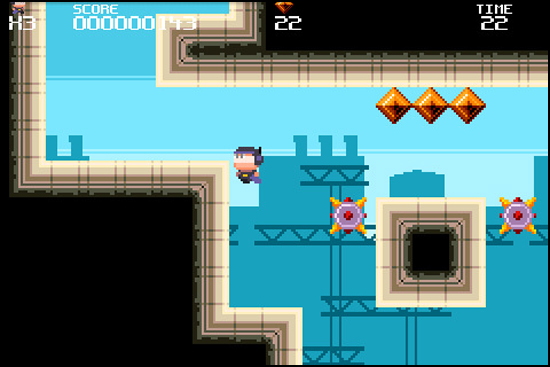 Android fans of the game will be happy to know that the particular version of the game has the new Oreah mode, where the levels are in reverse and there are 50 levels added in this update. Other general improvements include tweaking the controls, and several small bug fixes. For those who need help with the levels, check out Meganoid's Facebook page for help: https://facebook.com/meganoidgame
For more information on Meganoid, head on over to: https://www.orangepixel.net/meganoid/
Powered by

Sidelines
Previous Post Hey Indie Devs, A Case Against Slicing Your App's Price Down To Free?
Next Post GAMEVIL Reports 34% YoY Revenue Increase in 2Q of 2011