App Of The Week: TableDrum (iOS) Next Generation Augmented Audio App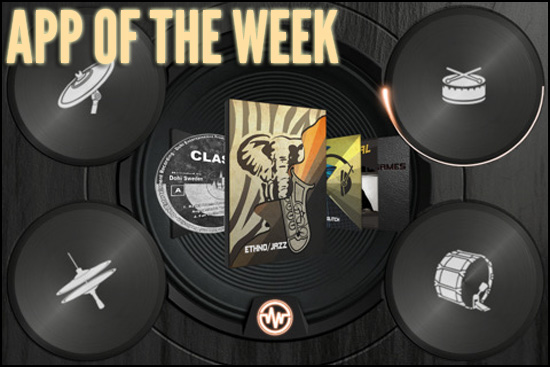 There's no better way to start the week than with a really interesting app, and this time, it's an Augmented Audio music instrument app that is really one of its kind on the iTunes App Store. While most AR apps overlay images (particularly 3D ones) over a real time video feed, this app called TableDrum allows users to sync the sound of any real physical object to trigger a real time response of high quality drum sounds.
"By altering sound through live interaction on an iOS device, TableDrum pushes the boundaries of table drumming. Users interact with objects in their surroundings, teaching the app their distinct drumming sounds, augmenting the input of up to four simultaneous sources into a complete drumming experience," says Rasmus Larsson, Software Developer at Dohi Entertainment.

"We wanted to make everyday sounds come to life and give the user the same experience as if playing on a real drum set. This is just the beginning.", says Emanuel Dohi, CEO and Creative Director at Dohi Entertainment.
Users are able to teach up to four individual drum pads a distinct sound and assign them associated high quality drum sample sounds. A classic rock kit is included and four more high quality kits are available through In-App Purchase, including Electro & Glitch and Ethno & Jazz kits. In total there are 40 unique drum samples available.
Check out the video above… it's pretty cool right? Users can build a virtual drumset out of practically anything and just goes to show that there's more to augmented reality then to just mash-up 3D pictures. Dohi Sweden's TableDrum is available on the iTunes App Store for USD 3.99, check it out over here: https://itunes.apple.com/us/app/tabledrum/id441759017?mt=8
Powered by

Sidelines
Previous Post A Space Shooter (iPhone) Review: A Tough Challenging Shmup
Next Post Expand Your Knowledge with Geogame World Series (iOS)